Genres:
General Non Fiction

Just Too Busy: Taking Your Family on a Radical Sabbatical by Joanne Kraft
Genre: Family & Relationships/Parenting
Pages: 192 Trade Paperback
Date Published: June 1, 2011
Publisher: Beacon Hill Press
Just Too Busy is the story of the Kraft family's head-on collision with busyness and the 12-month experiment that changed their lives. When their children could recite the dollar value meals at McDonald s faster than the times-tables, Joanne and Paul Kraft knew something was very wrong. So, instead of continuing their busyness habit and fitting more into their schedules, they took a year off from all extracurricular activities and learned how to be a family again. In this book, readers will laugh their way to learning the 10 telltale signs that they're just too busy and find the courage to guard their families from the temptation of constant distraction.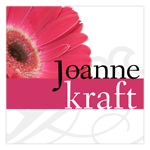 FIRST Chapter is available through FIRST Wild Card Tours.
It is time for a
FIRST Wild Card Tour
book review! If you wish to join the FIRST blog alliance, just click the button. We are a group of reviewers who tour Christian books. A Wild Card post includes a brief bio of the author and a full chapter from each book toured. The reason it is called a FIRST Wild Card Tour is that you never know if the book will be fiction, non~fiction, for young, or for old…or for somewhere in between!
Enjoy your free peek into the book!
You never know when I might play a wild card on you!
Today's Wild Card author is:
Beacon Hill Press of Kansas City (June 1, 2011)
***Special thanks to
Susan Otis/Creative Resources for sending me a review copy.***
Joanne Kraft is a sought-after speaker who loves to encourage women. She has been published in Today's Christian Woman, In Touch, ParentLife, Kyria and P31 Woman magazine. A leader of Inspire Christian Writers, she serves as a marriage study group leader, and works as a 911 dispatcher in Sacramento County, California. Kraft is married and has four children.
Visit the author's website.

Just Too Busy is one mother's story of getting off the merry-go-round of her family's over-commitment. When everything their life seemed like a marathon race, Joanne Kraft and her husband decided to take a "radical sabbatical"—a year-long absence from any of their four children's organized after-school activities. Memories made, new traditions started, lessons learned, and how their family's legacy was enriched are shared, spiced with a liberal helping of light-hearted humor.

Product Details:
List Price: $14.99
Paperback: 192 pages
Publisher: Beacon Hill Press of Kansas City (June 1, 2011)
Language: English
ISBN-10: 0834126095
ISBN-13: 978-0834126091
AND NOW…Click the LOOK INSIDE! Button to view the FIRST Chapter:


Related Posts