by
Mike Berenstain
Illustrator:
Mike Berenstain
Also in this series:
,
,
Also by this author:
,
,
Genres:
Christian Fiction
,
Juvenile
,
Juvenile Fiction
The Berenstain Bears Treat Other's Kindly (3-in-1)
Berenstain Bears/Living Lights
Genre: JUVENILE FICTION / Religious
Ages 4 to 7
Pages: 96 Hardcover 8.2×8.2″
Date Published: September 2012
Publisher: Zonderkidz
A bind-up of three popular Berenstain Bear stories that encourage young readers with invaluable life lessons about treating others kindly.

The Berenstain Bears Living Lights series has attracted young readers through creative and engaging stories that not only entertain, but teach biblical values and life lessons. Now, three of the series' most popular stories are available in one collection sure to be a popular choice for Berenstain Bears readers. The Bear Family has continuously delighted children with entertaining and adventurous stories, as well as appealing and colorful artwork for the past five decades. While learning about love, sharing, and caring, children will not only acquire priceless life-long values and morals, but they will also enjoy the often humorous adventures of the Berenstain Bears family as they read this three-in-one treat. With a well-respected and trusted name, as well as its inspirational and entertaining content, this compilation is sure to attract readers young and old.

Titles include:
The Berenstain Bears The Forgiving Tree
The Berenstain Bears Gossip Gang
The Berenstain Bears Show Some Respect
I LOVE omnibus storybooks and ever since I heard the Berenstain Bears were doing 3-in-1 selections I have wanted to get my hands on one. The Berenstain Bears Treat Others Kindly is a selection of three of the Christian Living Lights series with morals, values and direction back to God with a verse of scripture. Each one teaches a lesson.
The Berenstain Bears and the Forgiving Tree

I remember from my youth a book where Brother and Sister were fighting and marked off the tree house by sides so being able to revisit that in a book for my children's generation is great. The Berenstain Bears and the Forgiving Tree is a birthday story for Brother Bear where things get out of hand with excitement and miscommunication. It is a good lesson to watch and learn from Brother and Fred's mistakes to try to avoid making the same on your own.
The Berenstain Bears' Gossip Gang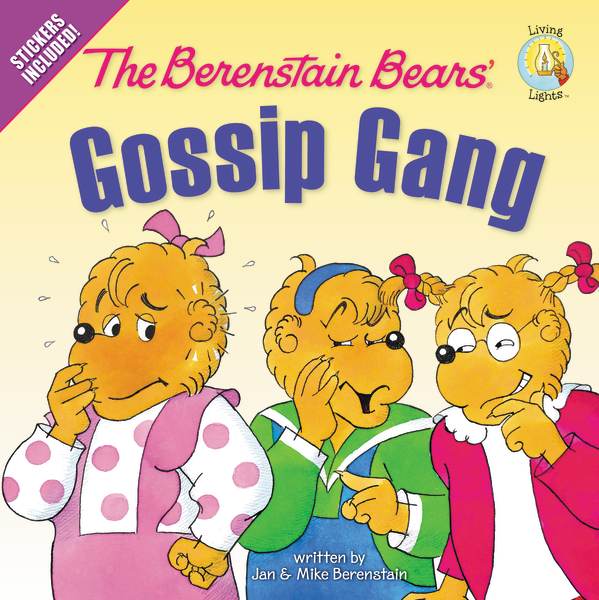 Living in a culture where sin is second nature teaching our children how to act kindly and put others first is not always easy especially when it seems everyone might have picked sides against you. In The Berenstain Bears' Gossip Gang Sister Bear is learning about what exactly gossip is and just how hurtful and harmful it can be from both sides of the equation.
The Berenstain Bears Show Some Respect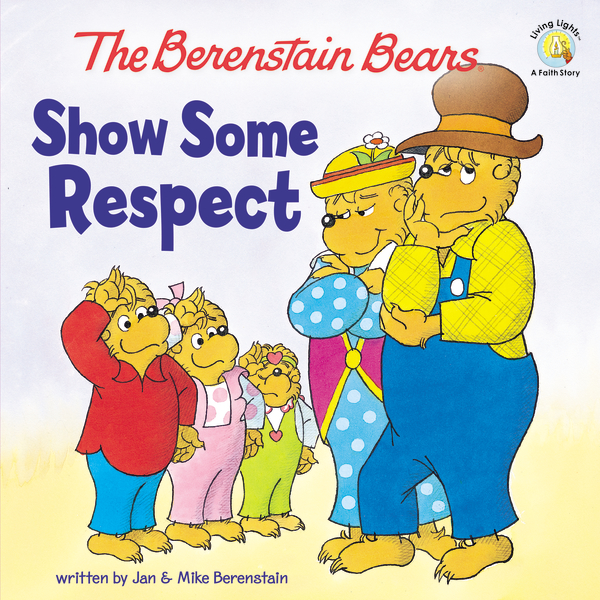 What an absolutely valuable lesson! (for the Mama and Papa's as well as kiddos…) The Berenstain Bears have always been a favorite staple of my bookshelves for as long as I can remember, but since they started the Living Lights series the moral lessons have gotten better and better and even incorporate scripture. What could be better to encourage my girls! Here and there I have found a few manners books, some I really find annoying, but others are quite cute and portray a lesson quite well.
Each of these provides a great story that I would be glad to read again for building character. The hardcover omnibus is great quality and only slightly larger than the original Berenstain Bear books.
*Thanks to Zondervan for providing a copy for review.*
Stan and Jan Berenstain introduced the first Berenstain Bear books in 1962. Mike Berenstain grew up watching his parents work together to write about and draw these lovable bears. Eventually he started drawing and writing about them too. Though Stan died in 2005, Jan and Mike continue to create the delightful Bear adventures from their family home in Pennsylvania, in an area that looks much like the sunny dirt road deep in Bear Country.

Related Posts