The past six weeks has given me the opportunity to review the printable eBook version of the Motivated Moms planner, specifically from the Motivated Moms Ebooks.  This has been a neat experience.
Motivated Moms is a "unique and straightforward chore planning system is for moms who are trying to balance creative endeavors with their desire to have an orderly and organized environment in their homes." – See more at: http://schoolhousereviewcrew.com/motivated-moms-review/
While I didn't know about the planner in time to get it into my personalized planner that I bound this year, in future years I definitely could as well as recommend it to others. When I first started reading about the planners available, I really wanted to get the app for my Kindle Fire, but alas while that one is available for purchase it was not in the line up of what we were reviewing, however the iOS app was, yet at that time I did not have an iPhone. I do now, however and this app is on my wish list!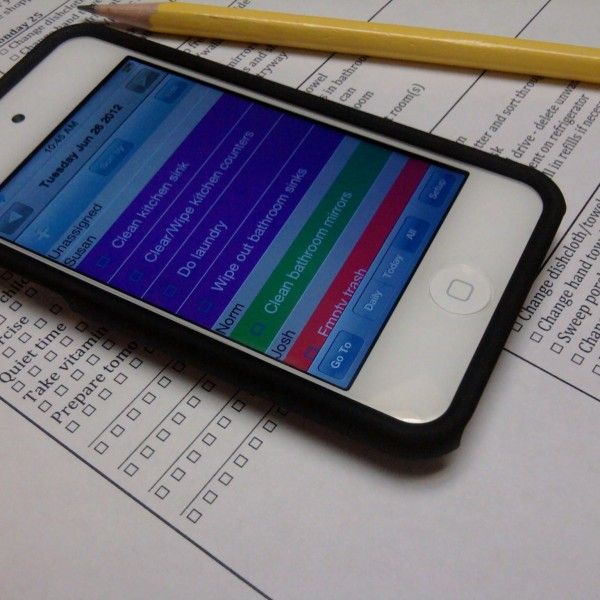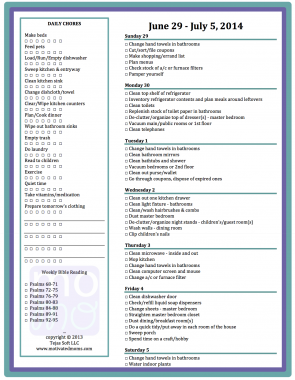 If you take a look around my blog, you will notice that I do quite enjoy the colors of purple and green so when I discovered that the color options for the printable eBook planner was made in the same (see logo above) I was delighted! Yet the options do not stop with color or black/white. You can either have a weekly Bible reading schedule or not. You can choose either a weekly view spread, or daily. You can even choose a mini version that would have two pages (or a whole page spread) on one printable 8×11″ page.
I opted for the 2014 Motivated Moms Chore Planner with Scheduled Bible Readings (Color) in a weekly view. If I was starting from the beginning of the year and putting it in my planner, and had access to a front/back printer I might have gone with a daily view, but as at this point for 2014 I already have a calendar printed and bound for myself I added on what I needed and just popped it inside the front cover for easy visual access.
This planner is really for anyone, you don't have to be a mama to enjoy it. But I know mamas definitely will as I have! To my opinion the color scheme could not be better. 🙂 The little mini checkboxes are perfect for marking my status to keep up with where I am in the everyday things that need to be done but might just be forgotten to the back burner. There are some cases where a chore is not applicable to my family, but that's not often and when that occurs I just mark a line through it and move on to the next thing. Something else that I love about having the planner on a weekly view is that if I miss something on Monday, but I can get to it when it's Tuesday, I can just easily mark it then. Much like our lesson plans for school. *wink*
In years past I've tried to get myself organized on a FLY LADY schedule and while that works for me on my computer, if I skip a day on my computer, or have the notebook out of order I'm a bit lost. After all I cannot always remember what Zone 2 Mission #5 is (as my calendar is telling me right now). There are still great resources from FLY LADY, but it is not exactly as I need it. Then again, last year I found a $14 printable PDF chore chart that I ordered from an eBook bundle and was really excited about it. But it was pink, that isn't quite me, and when I got the document I found I would have to pay even more to get the Bible verse reading schedule and there was no room to write in any add ons or personal things to me. I've searched and found other things from time to time that I could print and maybe laminate and use daily, but it was always a lot of work on my part to come up with the chore schedule. And then in a fit of attitude, I might just leave something off on purpose (who said the adult had to always be mature! *wink*).
The Motivated Moms planner is so appropriate for me. The chores make sense and then of course when I get the check mark that says, go do something crafty, I want to jump and squeal. After all as a quilter and cross stitcher, what chore could be more enjoyable that getting my crafty-on. Even if it ends up being straightening up the fabrics, or organizing the quilts in order of what UFOs (unfinished objects) I need to tackle next, either way. I probably would not have thought of it on my own and instead dreaded my schedule with things like toilet cleaning, or sink rinsing. This planner has lots of options and they make sense for my life and I love it. Now for next year…. do I print it and bind it with the rest of my organizational planner or do I go for the iOS app? Hmm… or the Kindle Fire app? Hmm… oh the choices!
The app is available for both Apple and Android/Kindle products for $7.99 for one year.
You can also purchase a current year downloadable chore planner for $8.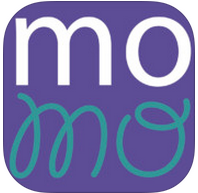 Edited to add! I was looking in the iTunes store and saw there was a Momo Lite app for free and have just downloaded it to my phone. It appears to be two weeks of tasks to preview how the program works (and you can refresh the same two weeks to use it a little longer). But I can still have access to assigning people and colors and the like as well as printing and sharing lists of chores. This is nifty!
Connect with the Motivated Moms company:
https://www.facebook.com/motivated.moms
https://twitter.com/momoplanner



Related Posts