In past years, I've been all about pastel eggs; however, I've never before had glow in the dark eggs! We will welcome this new experience as we are blessed with the opportunity to review Glow in the Dark Egglo Eggs and The Egg-cellent Easter Adventure from Egglo Entertainment. What a fascinating idea to bring in a conversation piece about "seeing the light of Jesus". Easter egg hunts are fun and exciting, but aside from Resurrection Eggs (which I only discovered last year) and little scripture verses, what do people associate the egg hunt with the real meaning of Easter?
When I was a child I remember the hunts, they were at church and I hear the story of the resurrection as well as had the fun running around with classmates and chocolate discoveries, but I don't remember the eggs having a real equaling Christ meaning outside of the idea of egg equaling new birth, and the resurrection being a new birth of Christ for all to follow in our own faiths.
Egglo Entertainment has come up with a really neat way to bring out one more example of the meaning behind Easter, and the avenue of Easter egg hunts in their Egglo Eggs. What could be more important than making sure our children really "get" the meaning of the entire "Easter Adventure"?
This program is based on the Scripture from John 1:5, "The Light shines in the dark and the darkness has not overcome it." – See more at: http://schoolhousereviewcrew.com/egglo-review/
Egglo Eggs have several components geared toward an audience of four to thirteen year olds (but you can pick and choose what works best for your situation, be it a family adventure or larger church group or Sunday school class). The main component are the Glow in the Dark Egglo Eggs themselves. The eggs does in four different colors; half of them have a cross and the other half are plain (to be decorated if desired!) for a dozen in all. The glowing factor needs to be charged by light (sunlight being best for about 20 minutes) while other options vary.
Next on the importance list, in my honest opinion, is The Egg-cellent Adventure Book, which is available as an eBook or hardcopy (my preference is definitely the physical) where your kids can jump into a colorfully vibrant adventure on discovery. It is full-color, softcover 8×11″, and provides scripture and entertainment directing the readers to the true meaning of Easter within Jesus Christ.
There are several other components including a Program Guide, which is essentially a curriculum full of ideas on how to make your experience with the Egglo Eggs a true learning experience (full of fun!) for everyone involved from snack ideas to posters and more. The best part of every single bit is that it points back to Jesus.
*Glow in the Dark Egglo Eggs ($11.99)
*The Egg-cellent Easter Adventure ($12.99)
*The Egg-cellent Easter Adventure (book audio download) ($2.99)
*Egglo Treasures Scripture Scrolls ($4.29)
*The Egg-cellent Easter Adventure Program Guide ($14.99)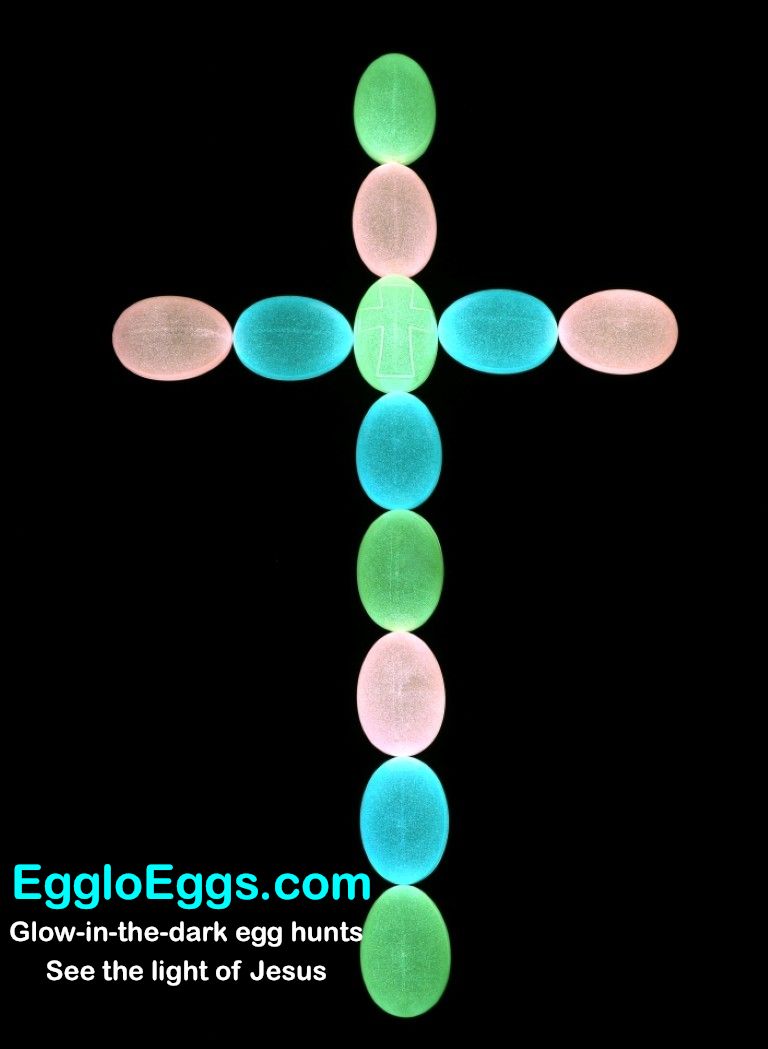 We were really excited about this product and I couldn't wait to break them out for my girls, even though we are experimenting with them before Easter to get this review out. The Program Guide is awesome and full of so many creative ideas that would have taken me forever to think of, or my mama-brain never would have! It is a fabulous resource and definitely worth every penny.
The Adventure book is fun and colorful and easy to read with enthusiasm and I'm certain it is one we'll refer back to again this year as Easter approaches and in years to come.
The Scripture Scrolls are such a neat idea, and something that I definitely like being in the eggs rather than just candy or chocolate pieces and I think that's a neat idea.
The idea behind the glow in the dark Egglo Eggs is really wonderful and I enjoy the entire concept overall, however, this is the part of the program that just did not work for my family sadly. We charged the eggs by sunlight, and then I had them on the table in a lit room until we set them out for use, but they barely glowed at all and they definitely had enough light exposure so this was sad. (We took several pictures, but even in the pictures, the eggs did not appear.) Our other issue is that they were nearly impossible to put together. The standard eggs people buy in bulk for hunts seem to have a crosswise separation, while these are separated around the oval and the design is not user friendly, or at least was not to all of us here that tried to put them together. Many wouldn't go together at all, and others would pop apart without much provocation at all. These things all made us very sad.
Easter egg hunts are a completely new concept to my girls (as my oldest does not remember the one she's been in at less than a year of age) so the hunting bit was a bit off to them, but they loved the idea of collecting them and toting them around. I think the overall concept for Egglo Entertainment is amazing and definitely serves a purpose. Egglo Eggs are adorable and I really want them to work out, but for us this year, just the eggs portion was a bust. However the rest of the materials are fabulous! (Especially the coloring pages! We loved those!!)
Here are the social media links for Egglo: 
Pinterest:  http://www.pinterest.com/eggloeggs/egglo-easter-egg-hunts-about-jesus/
Facebook: https://www.facebook.com/EggloEggs
Twitter:  https://twitter.com/EggloEggs
Instagram: http://instagram.com/eggloeggs
YouTube:  https://www.youtube.com/user/EggloEggs
Google +:  plus.google.com/113761975581466698158



Related Posts