This post contains affiliate links you can use to purchase the book. If you buy the book using that link, I will receive a small commission from the sale. Any blessings we receive go to helping our homeschool and grocery budgets!
Mike Mulligan & His Steam Shovel

by Virginia Lee Burton
Series: Stories in Music


Illustrator:
Virginia Lee Burton
Narrator:
Yadu
ISBN:
9781932684025
Genres:
Educational Resources
,
Juvenile Fiction
Published by
Maestro Classics
on 2008
Pages:
24
Format:
Audio CD
Length:
51:14
Buy from Publisher
A modern classic that no child should miss. Since it was first published in 1939, Mike Mulligan and His Steam Shovel has delighted generations of children. Mike and his trusty steam shovel, Mary Anne, dig deep canals for boats to travel through, cut mountain passes for trains, and hollow out cellars for city skyscrapers — the very symbol of industrial America. But with progress come new machines, and soon the inseparable duo are out of work. Mike believes that Mary Anne can dig as much in a day as one hundred men can dig in a week, and the two have one last chance to prove it and save Mary Anne from the scrap heap. What happens next in the small town of Popperville is a testament to their friendship, and to old-fashioned hard work and ingenuity.
*This post has been updated on October 29, 2015.*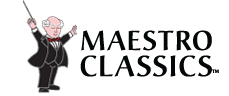 Earlier this week, I mentioned that my first introduction to a great art program was at a homeschool convention. Something else that I discovered at that convention was the concept of educational music CDs from Maestro Classics ~ (http://www.MaestroClassicsDirect.com), which I'm glad to review and share with you today. Through a few choices, I opted to order Casey at the Bat (recommended for all ages) as well as Mike Mulligan and His Steam Shovel (recommended for ages 4 & up). I came by these choices wanted to enhance our own homeschool studies planned. Mike Mulligan and His Steam Shovel is a title that comes up often in our homeschool reading lists. It was listed in our Sonlight P3/4 list, Ambleside Online Year 0, and also in another year with our Memoria Press first grade curriculum. I have a copy of the story book in a Virginia Lee Burton treasury, Mike Mulligan and More, as well as an individual copy that we found in a hand-me-down pile from a former school teacher (taught in the 60s-80s) who has now passed away. It is even so recommended that a third copy came to our bookshelves from the Dolly Parton's Imagination Library Books from Birth program in my state and county. On the other hand, Casey at the Bat is not a story that we have read yet. We haven't yet purchased a story book for it, but I have researched and found there are a few different versions. This second book is, I think, on our Memoria Press second grade book list, so in planning ahead I knew this would be my second best choice to add to our Mike Mulligan experience.
Maestro Classics is the creation of music director Stephen Simon and executive director Bonnie Ward Simon who envisioned musical performances that would appeal to audiences of all ages.

The Schoolhouse Review Crew were given several titles to review from the Music Maestro Classics CD Collection.

– See more at: http://schoolhousereviewcrew.com/maestro-classics-review/

Mike Mulligan and More by Virginia Lee Burton was written, a good long while ago – as my four-year-old puts it, which makes it a treasured classic. <— Our favorite type! The fact that it is found on so many book lists just goes to show how much merit the story has, and then to add classical music to the educational experience is just icing to the top. Hopefully introducing this story will encourage children to jump into the other delightful titles from Virginia Lee Burton, as each one is enchanting in my own opinion.
I grabbed this one up already knowing thanks to the Mike Mulligan and More: A Virginia Lee Burton Treasury that I really like Virginia Lee Burton's writing and illustrations. The combination of gently showing old things turning into new as well as giving personality to the machines that help make our lives run is just great for everyone as well as my preschooler. She loves every story we're read from Virginia Lee Burton and I look forward to reading more and more. Mike Mulligan and Mary Anne worked hard and these are important lessons for all to learn. 
The Mike Mulligan CD from Maestro Classics contains a flap with a labeled steam shovel illustration as well as a booklet full of things such as a dot-to-dot activity, Conductor/Composer information (Stephen Simon), biographies on the voice actors (like a play bill), a word scramble, lyrics to a Mike Mulligan song, musical score, a detailed page spread on uilleann piles for educational purposes, crossword puzzle, word search, and more! The disc itself has seven tracks with the narrated story put to music, about the author information, the Mike Mulligan song, and more fun and educational tracks and themes.
Personally my daughters love to each sit with their own copy of the story and listen along. Many nights this has been the CD of choice to lull them into dream-land. I love that they are so invested in learning about the story and enchanting themselves with classical music woven in. However, my one caveat with this CD is that the narration tracks and musical score do not seem to be quite on the same equalization. The music is extremely loud in comparison to the voices and often startles. Which in turn does not make it the best naptime and bedtime CD to listen to. Otherwise, we do love it however. The Mike Mulligan CD comes in at just over 51 minutes of play time in 7 tracks.
Casey at the Bat

by Ernest Lawrence Thayer
Series: Stories in Music


Illustrator:
LeRoy Neiman
Narrator:
Yadu
ISBN:
9781932684032
Genres:
Educational Resources
,
Juvenile Fiction
,
Poetry
Published by
Maestro Classics
on 2008
Pages:
24
Format:
Audio CD
Buy from Publisher
Think back to those amazingly languid summers of your childhood, when in the heat of the day you followed the game on a distant radio, watched the pros on the living-room TV, or cheered your local heroes at the hometown ballpark. Ernest Thayer's classic tale of baseball hopes and dreams comes to life like never before with LeRoy Neiman's lush, meticulously detailed charcoal drawings and an original introduction by Yankees manager Joe Torre, considered by many to be the greatest baseball manager of all time. These illustrations -- a rare departure from the vibrantly colored paintings that made LeRoy Neiman famous -- evoke Mudville's beloved Casey in images that are muscular, immediate, and unmistakably American.

A volume of matchless artistry, this edition of Casey at the Bat is a treasure for all generations.
Casey at the Bat, a poem by Ernest Lawrence Thayer, would again probably not be the best quiet time story. However that is not due to the music and voice combination, but to the overwhelming excitement and exuberance in the poem itself. (I have a feeling that if my father is not familiar with this poem, he'd enjoy it.) — Okay, so I looked it up to be certain, and it is the storybook illustrated by LeRoy Neiman that is on the third-grade book list with Memoria Press that we intend to purchase in a year or two. Although there is also a published Caldecott Honor picture book illustrated by a Christopher Bing that we might have to check out as well for the imagery. The Maestro Classics educational CD will be a perfect addition to our studies in our third-grade year.

An interesting note, printed in the booklet with the Casey at the Bat CD states: "Hundreds of versions of Casey have been printed, and seldom have two been exactly alike." So it would seem not only are there various picture versions, but also text versions of the printed poem as well! The original poem was written in 1888, so plenty of time has passed for there to be a great variety of variations! (Oh wouldn't that make a fun trip to a good library??)
Much like the Mike Mulligan booklet, the Casey booklet also had a wide variety of games, puzzles, and information in the 24 pages of this booklet included with the CD. More biographies, sheet music scores, words to sing-along, featured instrument information and much more. While we plan to really get into the poem and story in our third grade year, it is a perfect listen for the summer months approaching as well! My girls are not very familiar with baseball at this point, but I truly enjoyed watching the game as a child, and sharing those memories along with listening to this CD has been fun (and educational!) for them and myself. The Casey at the Bat CD comes in at 15 minutes of play time in 11 tracks.
For most of the Maestro Classic titles, the CDs retail at $16.98 and MP3 downloads are $9.98. Others include titles such as Peter and the Wolf (which I listened to at the expo/convention), My Name is Handel, The Tortoise and the Hare, The Sorceror's Apprentice, and more. There are even curriculum guides to connect the different CDs to topics across the curriculum (history, science, geography, art, music, math and even language arts – obviously!). Maestro Classics has found a neat way to bring music across the curriculum into story telling, visual picture into the imagination, attitude and moods from the notes, and even finding things in the everyday. It is a different way to think about music and I think they have quite a niche that is worth a look-see.
*If you do decide to purchase, use my affiliate link and a small percentage of your purchase will bless our family with no price change to you.
Social Networking:
Facebook: https://www.facebook.com/MaestroClassics 
Twitter: http://twitter.com/MaestroClassics
Pinterest: http://www.pinterest.com/maestroclassics/
 


Related Posts