I suppose it was about a year ago or so that several of the preschool blogs that I follow started talking about We Choose Virtues ~ (http://WeChooseVirtues.com) so when the opportunity popped up to review the Parenting Cards I was intrigued and delighted to do so. The thing about most of the reviews I have read is that I didn't really understand the "how" in using the cards. I mean I saw pictures of them on display and got that they talked about them, but I didn't really see more than that, so I was very curious to get them in hand and read the instructors guide (aka Teacher's Handbook) to get a better idea for our own usage.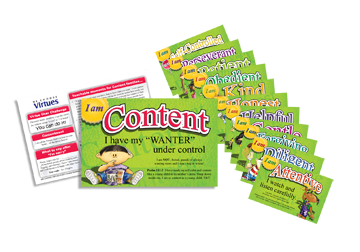 The set of cards we received are the NIrV version. Retails for $38.49.
The NIrV/KJV Versions of Parenting Cards are Different: From the vendor: The KJV does offer only OT verses. We created it originally for our Jewish users who only teach their children from the KJV and only OT. The NIrV offers a selection of both OT and NT verses. Both collections of verses are obviously wonderful scriptures, both the KJV and NIrV include the same complete set of 12 virtues and all the other content is identical. The memory verse is a small portion of the entire product. 
We also received the downloadable bundle (retails for $7.99) which includes: Kids of VirtueVille Coloring Book (PDF Download), Family Character Assessment (PDF Download), Teacher's Handbook (PDF Download), and the Butterfly Awards for Kids (PDF Download). The products that I received are geared for ages 3-11, however, overall We Choose Virtues does have products for the 3-18 age set.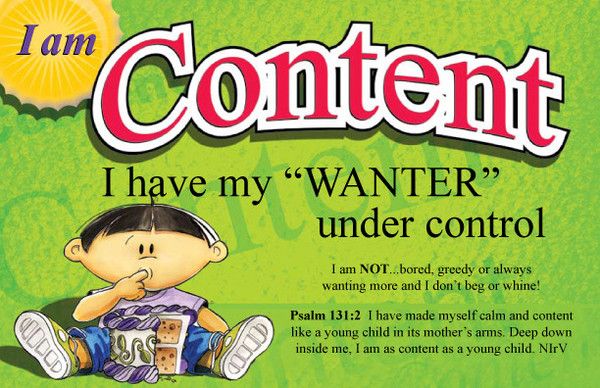 We Choose Virtues was founded when Heather McMillan saw just how many children lacked honesty and self-control, and her desire was to teach these and other qualities to children. She created a list of virtues, along with fun catchphrases to go with each one, and used those to teach her own children in her home as well as in her preschool.

Each card features a Virtue Kid, along with an inspirational story, a Virtue User Challenge, what to say after apologizing, and teachable moments for each virtue.

– See more at: http://schoolhousereviewcrew.com/we-choose-virtues-review/
The parenting cards are 13 different cards with a  size of 8.5 x 5.5 inches each. 12 virtues and 1 teaching aide card. They are vibrantly colored and contain illustrations that grab young children's attention. The key virtue word (per card) is larger than the rest of the information and that entices my budding reader to attempt to read the word herself which is even better.
When I got everything together and sat down to look it all over, I was very excited. I was finally going to figure out how all this worked. Except I didn't. the handbook was a few tips, but no real instructions, and not very user friendly. I'm not saying that I needed something completely scripted, but there were no real steps to this at all. So… we just rather made it up as we went along. For a while, I was really floundering in what we were going to do, but after a while I just tried to make it a discussion time and over all that seemed to work for us.
The cards themselves are card stock, and with myself being the one holding them or guiding the girls in discussion holding them, I think they're okay. If I was going to put them in our pocket chart or let the girls have free reign, they definitely would need to be laminated. (However I believe they'd both fit in a 8×11 laminate pouch, so I don't think I'd need to go to the teacher's store for it, but could do it at home.

Our homeschool is not so much a school-at-home scenario as it is get things accomplished when you can, especially right now with my pregnancy coming to an end as well as most of our other subjects. So there wasn't a specific time a day that we reached for the cards, but more as an on needed basis (for certain topics) as they came up as well as when the girls asked. (That is one that I love about getting new materials as the girls both get so excited and REQUEST more school!) What we did was look at the card, discuss the virtue, and sometimes color the coloring page associated (within the download bundle).
For the most part, I still felt unsure and a bit stuck at times. I think the concept is great, but I think it needs more to be really successful in my homeschool, although I'm not sure what to add. I'm really glad to have it as a review product, and hope to try to keep implementing these with my girls (and reinforcing them with another Bible Virtues program – that I'll review eventually…) but I never would have been able to put my mind around the price tag for them. Perhaps if they were already laminated, but even then it's still very steep for our family budget on an optional subject like this for our homeschool.
Current discounts! 
MAY-JUNE: *Promo Code BIG50 for 50% off our amazing set of 12 11×17 Kids of VirtueVille Posters! This is the first time we have ever offered these posters at this price. They are great for school classrooms, Kids Church, or your homeschool room. Kids love them for their bedrooms, bathrooms and kids' hallways.

JUNE-AUGUST: *Promo Code BTS20 for 20% off anything in our WCV Store. This includes any kit. Let's start School with Virtues this year!  

*Only one promo code per order
Here are the social media links for We Choose Virtues:

Facebook – https://www.facebook.com/wechoosevirtues
Pinterest –  http://www.pinterest.com/WeChooseVirtues/
Blog — http://www.wechoosevirtuesblog.com/






Related Posts