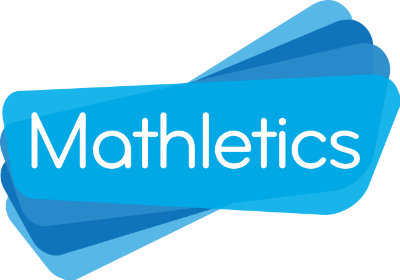 Math for my four (now five!) year old daughter is a hit or miss subject. She understands concepts but is very quick to have a meltdown. Therefore, when the opportunity came up to review
Mathletics
from
3P Learning ~ (http://www.3PLearning.com/)
which I have often heard praise for, I jumped in even with our busy summer. I was delighted with something that I could take with us on the many hospital trips through the weeks of early prodromal labor. The idea of handing her the iPad that she always begs for was very pleasant and I assumed his would be a perfect fit.
Every homeschool family is different as our their curriculum needs. As I've mentioned in other posts online curriculum is not always a perfect fit for us, but I really wanted this to work.  It was not a great fit for us, however I strongly recommend you read a blogger friend's review at Delightful Learningas she used it with four different children on various levels.
A couple months ago we used a different online math program and my daughter loved it. Everything was colorful, fun and interactive. That program taught and assessed. I was thinking this might be similar. We did not use this at my desktop computer, nor the printable worksheets; we used Mathletics through the free app on a first generation iPad. (I also downloaded it to my first generation Kindle Fire, but due to child security and supervision we stayed with the iPad usage.) The username stayed in the app, but we had to memorize the password and enter it every time.
For the purposes of this review I requested two accounts knowing my Kindergarten child would definitely use one of the levels and my PreKindergarten two year old (three next week!) might use one.  We got the Kindergarten and First Grade levels. As my (at the time) four year old daughter is half way through a First Grade level physical textbook in our regular curriculum I thought the level would both review and challenge her. However, we found all the exercises we tried to be way over her head and skill level. So I let her try the Kindergarten level stuff and it was far more appropriate.  She did well on most activities.
We had to deal with a bit of technical difficulty, but I think that is more on the iPad (age, and wear and tear) and not the app.) In this program, I felt that the concepts were not exactly taught, however, they were review very thoroughly. So I agree with the fine print that this program is a great "supplement" to your standard math curriculum. Overall my daughters were not as entertained and fascinated with the program as I had expected. The Kindergarten level was too mun for my PreK child and while it was a good fit for my older daughter she didn't love it. She would start on it and not always finish an exercise set before asking to do a different app. I thought this was odd as in our previous program she was not seemingly so distracted.  On the occasion that I opened up Live Math or other game activities and she was all for it. It was just in the standard quiz type questions that she found distraction.
In the end, I'm not as delighted as I expected to be. I see merits of the program. I'm just not sure if it would be the right fit for our family in future years.
Mathletics Social Media:
Facebook: https://www.facebook.com/mathleticsglobal
Twitter: https://twitter.com/mathletics_usa
$59 per student for a 12-month subscription
10-day free trial available


Posted from WordPress on Kindle Fire

Related Posts