I love my PEN posts, and this is perhaps the one that I've been most excited about all year. I have a handful of favorite authors, not just for their writing, but for my personal relationship with them as well and dear Julie is one of them. I feel blessed to have her here on my blog and in my life and I'm delighted to share her thoughts with you today!
Award-winning author of "The Daughters of Boston" and "Winds of Change" series, Julie Lessman was American Christian Fiction Writers 2009 Debut Author of the Year and voted #1 Romance Author of the year in Family Fiction magazine's 2012 and 2011 Readers Choice Awards. She has also garnered 17 RWA and other awards and made Booklist's 2010 Top 10 Inspirational Fiction. Her book A Light in the Window is an International Digital Awards winner, a 2013 Readers' Crown Award winner, and a 2013 Book Buyers Best Award winner. You can contact Julie and read excerpts from her books at www.julielessman.com.
What made you interested in writing Christian Historical Fiction? Do you write any other genres?
Hi, Margaret, and thanks for having me here!

I was inspired to write my first book at the age of twelve after reading Gone With the Wind and knew immediately I wanted an Irish family coping with a war (like GWTW), but didn't have the audacity to try another Civil War epic :). World War I seemed a good time period because it was 1) unique and seldom done, at least at that time, as this was before Downton Abbey, and 2) far enough from the Victorian era that it wouldn't restrict me romantically, but close enough to the Roaring Twenties that I could have a moral arena with a choice between being a good girl or bad girl.

Gone With the Wind awakened my passion for romance, and although I only penned a 150 pages of a single-spaced manuscript at that time, the story actually became the basis for my debut novel, A Passion Most Pure. Unfortunately (or fortunately, however you look at it!), almost forty years passed before God breathed new life into that early attempt and inspired me to finish my childhood novel of passion—only this time the "passion" would be for Him!

Up until this year (and 11 books later), I have strictly been a Christian historical author, but that will change with my next book, a contemporary called Isle of Hope, which I'll talk about more in another question further down in this interview.
Are there any other Christian Historical Fiction authors that you think your readers would enjoy?
My tagline is "Passion with a Purpose," which means I love to write (and read) stories that are a tad more passionate than the norm in CBA romance, both romantically and spiritually, so I'm guessing my readers do too. To that end, it's no secret I LOVE Laura Frantz and MaryLu Tyndall—two of my favorite authors because our hearts beat the same way about passionate romance and they are dear, dear friends besides. Other Inspirational favorites are Francine Rivers, particularly her Mark of the Lion series—awesome! I absolutely love Liz Curtis Higgs' historicals as well, especially her Scottish trilogy, Fair is the Rose, Thorn in My Heart and Whence Comes a Prince.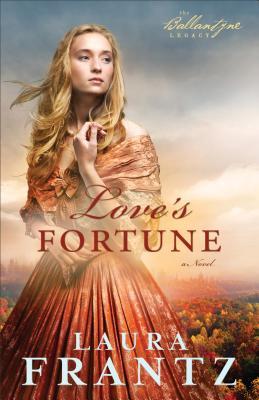 Are there bits and pieces that were cut in editing that you might ever share with your readers?
Yes, there are number of subplots that were cut from the Winds of Change series, which is the 2nd series in the O'Connor family saga, and do I hope to turn them into novellas some day. As a matter of fact, one of them—a story about Mitch and Charity—will release in October as part of a Seekerville Christmas novella put out by several of my Seeker buds from our group blog, Seekerville.
A Whisper of Hope by Julie Lessman
Sophie's Other Daughters by Mary Connealy
A Town Called Christmas by Ruth Logan Herne
Designs on Love by Myra Johnson
 
What is your favorite scene from Surprised by Love?
I shouldn't say this, I know, but as a Baby Boomer CDQ (caffeinated drama queen), my favorite scenes in this series are usually about Logan and Cait, an older secondary hero and heroine whose love story is an emotional roller-coaster at best. She is a godly widowed matriarch who butts heads with her ungodly brother-in-law to whom she was once engaged before he cheated on her, causing her to marry his brother instead. Now he wants her back and pursues her relentlessly throughout the three books in this series, undergirding the romantic tension that always occurs between the primary hero and heroine.

My favorite scene is a very heated and emotional exchange between Logan and Cait when she tells him she's decided to court his arch enemy and ex-best friend, the man who destroyed his engagement to Cait the first time around. I'm one of those authors who loves LOTS of drama and angst, and trust me—this scene has in spades. 🙂
I just had to have the privilege of sharing this scene with you! However as Julie says, it is a bit long, so I've posted it in a separate post for those that wish to throw themselves into the emotion and read it now. 🙂 You can find that post HERE.
How would you relate your writing experience and research to some Creative Madness?
Well, when it comes to research, I'm no Bodie Thoene, that's for sure, but then she's married to a historian, so she's got a leg up! 🙂

I figure I only tally about a month of research compared to the six to eight months that it actually takes to write the book. I have to be honest, though, my passion is more character- and plot-driven than historical, although I am keenly aware that historical accuracy is key in winning the confidence of historical fiction readers. My publisher, Revell, is excellent at keeping me honest on this point, from time-appropriate phraseology and words (I have seven on-line dictionaries I use, two of which are Etymology Dictionaries) to the historical feasibility of key plot points (sigh, my editor is married to an Irish historian!). Also, one of my prayer partners is exceptional at details that everybody else misses … like my reference to chocolate chip cookies in a 1916 scene when chocolate chips weren't invented until the 1930s. Whoops! 🙂 I wrote a very extensive blog on research entitled, "Digging Deep: Unearthing Story Ideas From Your Own Backyard," which lists TONS of ways I research and general research ideas. Here's the link: http://seekerville.blogspot.com/2011/03/digging-deep-unearthing-story-ideas.html.
What is something that you have never told anyone in an author interview?
 Uh-oh … Well, when I was 16, I used to sunbathe on the gravel roof of the theatre where I worked because I have a skin condition that requires sun to heal, and this was WAY before the days of tanning beds. Once, I even laid out in 47-degree weather next to a patch of snow, and my friend took a pic that I've long since lost. I would lay out a blanket next to a building to block the wind, slather up with cocoa butter, and then listen to oldies while I soaked up the sun—sheer heaven!

But … my sunbathing days at work came to a screeching halt at my first "real" job as a secretary at a large motivation company. I was 21, but stupid and crazy enough to think I could pitch a blanket on the lawn by the parking lot and sunbathe in my bikini during my lunch hour. Uh, no … got written up by Human Resources and given a warning. Thank God I've grown up and settled down a lot since then. 🙂
What is the one thing that you want to leave readers of Surprised by Love pondering over?
Ah, I think that would be a little spiritual lesson God imparted to me last year that I call the "Abraham Factor." You see, there's this scene between the subordinate hero, Logan McClare, and the main hero, Bram (Abraham) Hughes where Bram talks to Logan about laying his desires on the altar for God to do with whatever He wills. Abraham in the Bible was called a "friend of God," and yet God asked him to give up his only son, just like God intended to do for us with Jesus. For me, it was a very important and critical lesson I had to learn regarding my writing—laying it on the altar for God to do with it what He wills, and I can honestly say it's one of the best decisions I have ever made.
Please, please tell us about your next planned project…
Part of the outcome of "The Abraham Factor" that I mentioned above was with my writing, pulling away from business as usual to focus more on God, family, and writing for the sheer love of writing without contracts, promotion, or deadlines. To that end, I told my editor that I wouldn't be pitching another book or series for a while so I could do just that, and I have to say it's been a wonderful and much-needed respite from the often frenzied world of being an author.

But … I am still writing and very excited about a contemporary that I actually wrote a chapter on before I ever got published, so I'm hoping it will be the contemp book of my heart like A Passion Most Pure was my historical book of my heart.

I knew I wanted a locale on the Eastern Seaboard, and I've always loved Hilton Head and Savannah, so I prayed about it, then checked out a map and was blown away to find Isle of Hope, Georgia and guess what? It's a REAL place!! It's a small island 15 minutes away from Savannah that is actually a peninsula that becomes an island when the tide comes in!!

It's perfect for my story because it's a charming little community with a rich, RICH history! They actually filmed part of Forrest Gump there and other movies because it's so pretty. And my story is all about the restoration of hope and relationships, so the title is, for me at least, truly inspired.

Loosely based on my own life, it's the story of a woman who has recently come to Christ and the first thing God tells her to do is to heal her relationship with her father, who kicked her out 8 years earlier. She was a wild girl who was engaged to a pastor's son who planned to be a minister as well. But his pastor father and her mother had an affair (they were close couple friends who lived next door to each other), which then tore both families apart as well as the heroine's relationship with her boyfriend. So eight years later, she's back to make amends to her dad, the boyfriend she deserted, and his sister who was her best friend, only this time the tables are turned because now she's the Christian and he's the bad boy. Gotta love those bad boys who eventually come to Christ, don't you? 🙂
Tell us about your blog and participation in other blogs…
I can be found daily at THE SEEKERS, a group blog of 13 published authors that inspires, encourages, teaches, and informs aspiring writers on the road to publication and beyond. Although Seekerville has been listed on Writers Digest 2013 and 2014 "Best 101 Websites for Writers," it is also a blog devoted to readers as well, without whom none of us would even be here.

Although I've taken a break from my own personal blog, JOURNAL JOTS, over the last six months, readers can still read almost four years of posts that are a compilation of spiritual, romantic, and writing-related journals, which not only allowed me to feel a little bit closer to my readers, but will give your readers an idea as to my relaxed style of writing.

I love to hear from reader friends, so if they like, they can contact me through my website at http://www.julielessman.com, either by sending an e-mail via my site or by signing up for my newsletter at http://www.julielessman.com/sign-up-for-newsletter/. Or through Facebook, Twitter, Google Plus, or Pinterest. And readers can also check out my favorite romantic and spiritual scenes from each of my books on the EXCERPTS tab of my website.
From Ugly Duckling

to Swimming with the Swans …

but is she over her head when it comes to love?

As a shy and pudgy child, Megan McClare has always been ridiculed by her classmates, but when she returns from her senior year in Paris, the wallflower has suddenly blossomed into a beauty. Hopeful of becoming a lawyer to help the disadvantaged women of the Barbary Coast, Megan accepts an internship at the District Attorney's office only to discover she'll be working with the boy who mocked her in school. She turns to her best friend Bram for support and advice, and Bram—fighting an unwelcome attraction to a friend he's always perceived as a little sister—encourages Meg to forgive Devin and pursue a friendship. The friendship with Devin evolves into a serious romance, but when a sailboat accident tosses Bram and Meg into the seas of attraction, both her heart and her emotions capsize, threatening to change the course of love …
Finally, here are some fun freebies, sales, and giveaways going on right now or in the future:
FREE DOWNLOAD of my debut novel A Passion Most Pure! American Christian Fiction Writers 2009 Debut Book of the Year, A Passion Most Pure has over 456 five-star reviews on Amazon and some of readers have actually read it more than 20 times! Here are the links for your free download!  AMAZON, BARNES & NOBLE, CBD.COM
ATTN WRITERS: Romance-ology 101: Writing Romantic Tension for the Inspirational and Sweet Markets is available in both paperback and ebook
Thanks, Margaret, for hosting me on your blog!

Related Posts