Instructions: Everything You'll Need to Know On Your Journey by Neil Gaiman
Illustrated by Charles Vess
Genre: Juvenile Fiction / Fairy Tales & Folklore / General
Ages 4 to 8, Grades P to 3
Pages: 40 Hardcover 7.5×8″
Date Published: April 21st, 2015
Publisher: HarperCollins
In this breathtaking picture book, now in paper-over-board format, Neil Gaiman's lyrical poem guides a novice traveler through the enchanted woods of a fairy tale as he travels through lush gardens, a formidable castle, and over a perilous river to find his way home again.
Illustrated in full color by Charles Vess, Instructions features lush images of mythical creatures, magical landscapes, and beautiful princesses. Its message of the value of courage, wit, and wisdom makes it a perfect gift.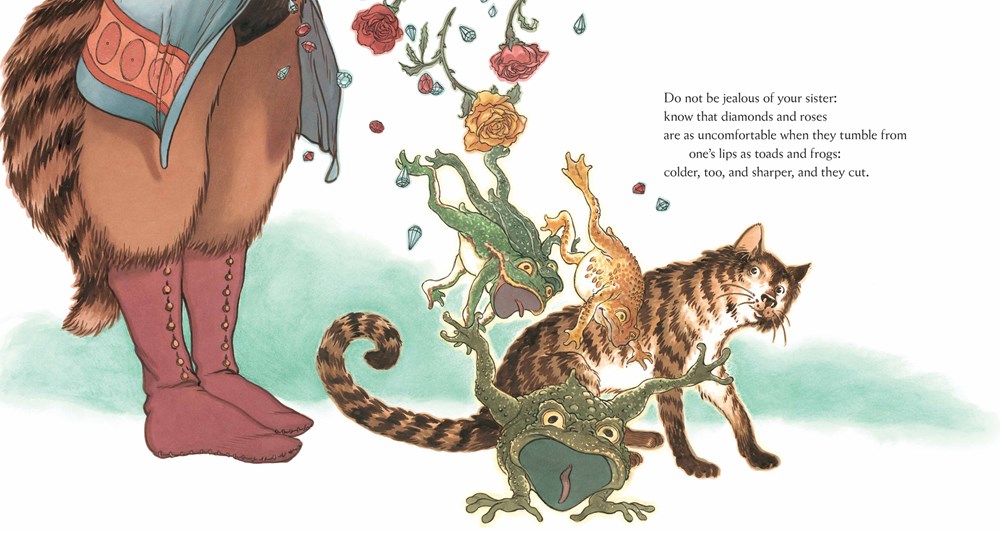 .
Neil Gaiman has written award-winning books for children and adults, including the only novel to win both the Carnegie and Newbery medals, The Graveyard Book; Fortunately, the Milk; Coraline; Stardust; and Odd and the Frost Giants. His picture books include Instructions and Blueberry Girl, illustrated by Charles Vess;The Wolves in the Walls, The Day I Swapped My Dad for Two Goldfish, and Crazy Hair, illustrated by Dave McKean; and The Dangerous Alphabet, illustrated by Gris Grimly. He is the author of Chu's Day, which debuted on the New York Times bestseller list, and Chu's First Day of School. You can visit Neil online atwww.mousecircus.com.
Charles Vess is the New York Times bestselling illustrator of Blueberry Girl and Stardust, both by Neil Gaimain, and is an acclaimed graphic novel and fantasy artist. He has won two prestigious World Fantasy Awards and two Eisner Awards.

Related Posts