Florabelle by Sasha Quinton
Illustrated by Brigette Barrager and Michel Tcherevkoff
Genre: Juvenile Fiction / Imagination & Play
Ages 4 to 8, Grades P to 3
Pages: 40 Hardcover 10×10″
Date Published: April 21st, 2015
Publisher: HarperCollins
Florabelle just can't seem to pay attention. And although her family can be a bit serious at times, she knows that life is always more fun when you use your imagination.

Sasha Quinton's fantastical story about a little girl who dreams big enough to face her fears is brought to life with Brigette Barrager's beautiful illustrations that are accompanied by Michel Tcherevkoff's magnificent flower photography. Florabelle will spark the creativity in every little girl's imagination.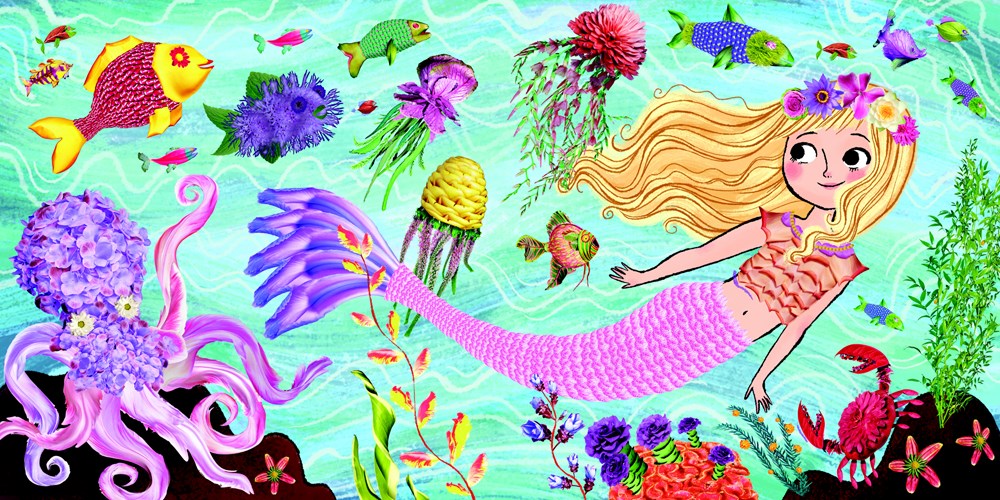 .
Sasha Quinton is the author of more than 30 children's books for specialty markets. Florabelle is her first picture book for HarperCollins. She lives with her family in an old, rambling house in Highland Park, IL. (And she almost never remembers to make a bed with perfectly-tucked corners.)
Brigette Barrager is an artist, designer, and illustrator of children's books. Her first two illustrated children's books are The 12 Dancing Princesses and Amy Krouse Rosenthal's Uni the Unicorn. She resides in Los Angeles, CA, with her handsome husband, cute doggy, and terrible cat.
Michel Tcherevkoff is a New York City-based artist, photographer, and lecturer whose career in advertising spans more than forty years. His signature style ("reality with a twist") has earned him hundreds of awards for creativity and design. Michel's work has been exhibited in galleries and museums worldwide. He is the author of the Shoe Fleur, a collection of shoes and bags entirely made from flowers.

Related Posts