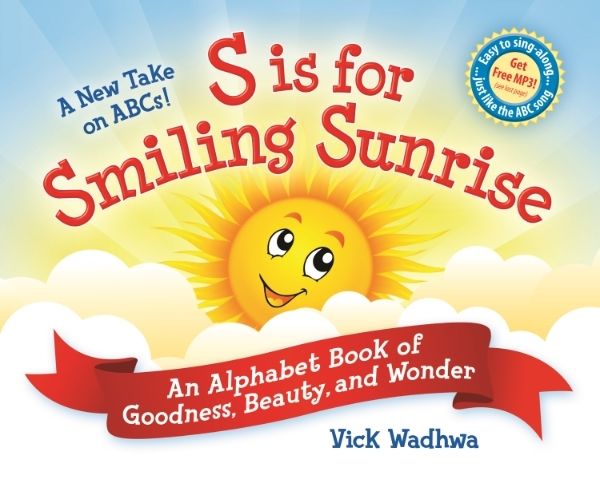 A New Take on ABCs - S is for Smiling Sunrise: An Alphabet Book of Goodness, Beauty, and Wonder

by Vick Wadhwa

Genres:
Juvenile Literature
,
Poetry
Published by
WordsBright
on February 4, 2014
Pages:
32
Format:
Hardcover
Source:
Homeschool Review Crew
Vick, scientist and daddy turned poet and composer for his two-year-old daughter's educational joy shares his creation with us all.

Yet this is not just an alphabet book to the tune of the ABC song, it is much more than that. Using music and singing for developing focus, memory, listening skills and overall learning this book is filled with memorable vivid imagery to entertain and teach your little ones.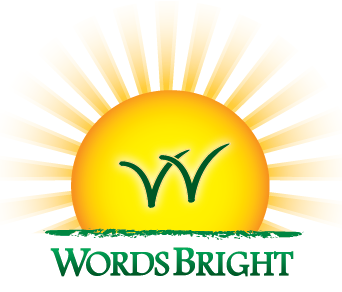 For the purposes of this review, I was blessed to receive a physical hardcover copy of the book S is for Smiling Sunrise with an audio CD included and a printed copy of the teaching guides from WordsBright ~ (http://WordsBright.com/). There is an eBook, free PDF teaching guides, and free MP3 download available on their website. The book itself is a durable and attractive hardcover, full-color alphabet book with vivid pictures on each page. There is also a gift dedication page in the very front making this accessible and friendly for gift giving opportunities.
At least 10% of net earnings will be a gift to health & education projects for disadvantaged children.S is for Smiling Sunrise dedication page
The Pre-K (and Preschool) Teacher's Guide is a one-page sheet with six suggestions of how to enjoy this book, while the K-3 Teacher's Guide is seven full pages of informative (and colorful!) suggestions on how to use this book to it's fullest potential. At a glance, one might think it's a great book to put in the Alphabet book box. However, with the addition of the teacher's guide it is entirely possible to make a preschool or junior kindergarten curriculum on the alphabet develop around this book. The book is neat, but the K-3 guide is awesome! Including pre- and post-reading questions, artwork, discussion, vocabulary, activities, and highlighting concepts and more!
S is for Smiling Sunrise is not necessarily a learn-the-alphabet book, but more of a using the alphabet as a spring board for further education on science and culture. At first the Enginerd was unsure, but that's because when learning the alphabet he's more of a fan of the alliteration method; however, after going further in the book and bringing in the interaction of the K-3 guide he and I agree we are both impressed and entertained. When I first pulled out the book, I was going through it with the Enginerd before sharing it with the girls. I previewed through some of the pages, and then watched the YouTube video on the front page of the Words Bright website. Even using the ABC song tune, it took me a minute to be able to catch on and fit in some of the words to singing or humming it myself, but I immediately saw the joy that my daughters would find in this. (Currently the girls are 5 and 3 years old with upcoming birthdays this summer.)


Related Posts