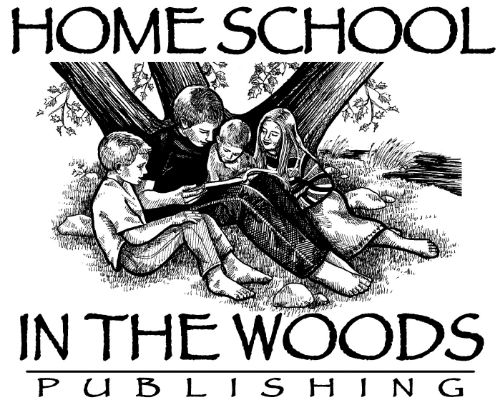 We have done a lot of research on resources for studying history. It is my desire that I teach my children using a Classical Christian Education method. For years I've heard of a family that created their own timeline pieces and now more and more creative hands-on projects. One of our main curricula resources we have opted to use for history recommends resources of Home School in the Woods  ~ (http://www.HomeSchoolintheWoods.com). Therefore, it has been my plan to look into certain materials from Home School in the Woods, but I'm delighted that I've waited because they have come up with a brilliant, even better than before!, product called Project Passport World History Study: Ancient Egypt. They actually have three time periods currently available (including Middle Ages & Renaissance/Reformation) with more topics planned, but I've been blessed with Ancient Egypt which is perfect for our beginning studies this year. Our 'project passport' time period has become my daughter's favorite time of day and she begs for it often.

The Project Passport project is a digital download (there is a CD option) with portions to be printed from PDF files and audio files to listen to. It is designed as trip with many "stops" along the way. I have to be honest and tell you that the printing is very time consuming and there are different bits including card stock, both white and colored, as well as colored paper and white paper for use. There are crafts, paper dolls, and lapbooks. There are coloring pages and a lesson text to read. This resource is one for all types of learners from the auditory to the kinesthetic.
I still consider myself fairly new to this homeschool game. While I have experience teaching older students, when it came to teaching preschool and now lower grammar school I am fairly clueless as to what I'm in for… and thus I've come across all sorts of methods. Many programs are very crafty and overwhelming for me. I'm creative, sure (see the blog title) but more so in the needle arts, not the arts & crafts bits. In addition, as my daughter has started to be able to read I have come across many different options for unit studies and lapbooks. However, I have not been impressed. I've found many lapbook printables to be lacking. I've found one company with physical notebooking journals that have lapbooking pages that I do enjoy creating with my daughter but most others I have found confusing.
History Through the Ages Project Passport to the rescue!
Project Passport has proven to be absolutely amazing! The directions and images that are provided all along are so detailed and wonderful. The activities we have done have been fun and do-able for us. True we had to buy a good bit of printer paper and card stock in variety, but we have been able to do everything else with supplies that we had on hand. My daughter has been so excited and the activities have really intrigued her and brought her begging for more. She is retaining details and the Project Passport is reiterating what we are learning in our main history curriculum. Absolutely without a doubt I would plan on putting the next topics of Project Passport in our curriculum resources wish list for future years.
The audio dramas are exciting and well done. The Guide Book Text is interesting and clearly spoken. The Travel Itineraries (step by step instructions) are so fabulous and make this mama a very happy person. The Projects and Activities have so far proven to be do-able by my lower grammar school student and very well received. The html printable page is great for printing a lesson or a "stop" at a time which has proven to be my preferred way to print. But the capability to print at any time from the Master, or Teacher's Guide PDF files in the folders has proven wonderful as well.
For actual use, I was able to download my files to my Linux based Ubuntu laptop, but as I needed to print I then had to download my files to my iMac desktop (as it is hooked to the printer). I was able to use the html index printable start up page to get most of what I needed. However, as these were then printing from a Chrome browser on my iMac I did have to open a few of the PDFs directly after discovering images did not print properly. So far this has only happened on two pages, both of which were image cut outs for the timeline pages including very detailed images. When I printed those directly from the browser the two specific images printed solid black. Yet printing those from the PDF file printed perfectly. I blame this on a computer and preview issue, not the program. I have had no other issues in the least bit. There is a bit of a work out in printing pages, but the instructions (Itinerary) are fabulous and get me step by step detail on what to print on what back side and so forth with which type of paper and it has worked out very well (especially as I do not have a front/back printer).

How did we use Project Passport specifically?
I printed 1-2 stops at a time. I put the Guide Text and Itinerary in my three-ring notebook. Post cards (on card stock), timeline pieces and labels (and key) in the front folder pocket. I then put the pages for our current stop in a three-prong folder we're currently using as her Sightseeing notebook, as we continue on more stops we may move her to a three-ring notebook as well. We also have her Project Passport folder briefcase which is a trimmed prong notebook for particular pieces as well.
In our time together, I get her something to color or craft and read the Guide Text and then we work through the Itinerary. So far we have enjoyed working on a master map with labeling and adding a bit of texture with imagery (pepper on the river banks to visualize the soil deposits from flooding). We have discussed the clothing that ancient Egyptians wore as well as the houses they lived in, the furniture they used, the animals they kept, and the foods they farmed and ate. We have used parts from the Project Passport as a sounding bit jumping board to delve into picture books we have on the subject (some resources are recommended) as well as talked about the purposes of research as we have gone further with encyclopedias and atlases at recommendation of the Itinerary. After working with Project Passport my daughter has gone on to tell her Enginerd daddy in great detail what we've discussed as well as beg for Ancient Egypt related movies to watch on DVD and Netflix (she's currently on a The Mummy and The Scorpion King binge).
For us, I have found this to be very hands on for me. However, it has been perfect and not too time consuming or difficult. As I've tried to say, often things are complicated and turn out rough, but everything with this project has been well explained and documented and turned out beautifully so far. Many a stop, we can get started and I can leave her to continue to work (either on labeling on the map or coloring a particular craft or page). It has been completely enjoyable and we all look forward to working through it.
Final thoughts?
I am very impressed with Project Passport. I think that Home School in the Woods has put a great deal of effort into this endeavour and I truly believe that it will save mamas like me a great deal of time than to have to pull together our own bits and try to making things as interesting. I've noted that the suggested grades are 3-8, however my (turning six in ten days) student going from First Grade to Second Grade materials this fall gifted child has excelled with it. She can read it and work through it all alone, but I enjoy doing it with her (and I think she appreciates my enthusiasm as well). The printing was a bit to get used to, but once I got in a rhythm it all made sense and worked out well. (I think in another time I'd print the Guide Book Text and Itinerary in one full swoop rather than a stop at a time.)
There is so much here in this product. Project Passport is very comprehension and a bit overwhelming at first, but I am completely in love with it and fully recommend it. Each lesson is called a stop and while you can stretch it to make the stops last a school year, or complete it all within an 8-12 stance – it is easy to make it fit your day and schedule in whatever way works, it's that friendly. There is a lot of variety and with each stop being a different type of thing it keeps you interested and coming back for more.
A detailed scope & sequence as well as audio demo downloads and a sample Project Passport for each era can be found on the Home School in the Woods website.
Connect with Home School in the Woods on Social Media
Facebook: https://www.facebook.com/homeschoolinthewoods
Twitter: https://twitter.com/HSintheWoods
Pinterest: https://www.pinterest.com/hsinthewoods/
Google +: https://plus.google.com/b/109711152019235885312/+Homeschoolinthewoods/posts


Related Posts