For the ones of you that do not know me, or are just now new to visiting (and hopefully subscribing!) to Creative Madness Mama, let me give you a little detail. (I'm sure I should update my About Me Page as well…) It was in the fall of 2007 that I started a blog to share my progress on quilt and cross stitch projects. Shortly thereafter I started reviewing books on Goodreads, and then posting those reviews on my blog as well. Then the children came and it was maternity, nursing, and baby reviews as well and now we have naturally merged into homeschool curricula reviews as we're starting our adventure into the Second Grade (if you can believe it!). To my knowledge, I'm always amazed at the numbers this blog generates; however, I've never made much in affiliates. Now, today I've been visiting a lot of new-to-me blogs and I'm astonished. Some are awesome, some are blah. But what I cannot believe is the numbers that these blogs seem to generate. Wow. What an amazing group of impressive mamas I am surrounded by in this internet mama blog world.


[bctt tweet="Compare your blog to your blog, not to others in their own journey. #craftbloggers #mombloggers #bookbloggers "]
When I first started, words on the page was great. If you had a cover image for a book that was awesome and more than most. Now, it's crazy. You need pinnable images. You need Tweetable quotes. You need Facebook insight and chatter.
I want my blog to be beneficial. I want Creative Madness Mama and www.ChristianHistoricalFiction.com to be a place where you can find a great recommendation to take your list to the book store. I want to share about my kiddos as they grow and we all learn. I don't want to be covered with flashy ads and things that take away from the concepts being addressed. I do want to make a little money to buy our school books and help the grocery budget, but my goodness all the guidelines are overwhelming out there.
No matter how you are here, I'm delighted that you're here.
If you could do me a bit of a favor by showing your love through a follow here or there I'd greatly appreciate it. I do have contests from time to time and giveaways, but I haven't been in the process of announcing them to the world because I don't want giveaway trollers, I want people who want to be here to be praised and benefited from their presence. In general you can find my links at the top of each page (under the header). But I'll try to provide some links in this post in-case you're visiting me through a feed or subscription.
Subscribe in a reader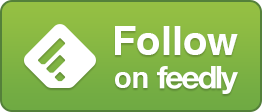 Visit Margaret's profile on Pinterest.
New images for 2015!
What would you like to see more of on Creative Madness Mama?

Related Posts