This post contains affiliate links you can use to purchase the book. If you buy the book using that link, I will receive a small commission from the sale. Any blessings we receive go to helping our homeschool and grocery budgets!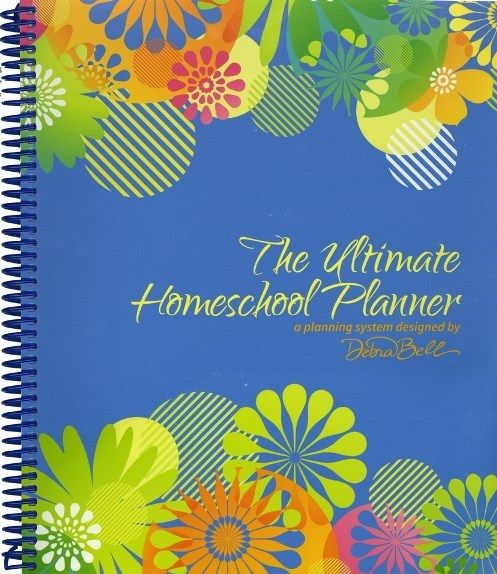 The Ultimate Homeschool Planner

by Debra Bell
Series: Ultimate Homeschool Planner


ISBN:
9781940110561
Genres:
Educational Resources
Published by
Apologia Educational Ministries Inc
on April 2015
Pages:
384
Format:
Spiral Bound
Buy from Publisher
Apologia has created a 52-week homeschool planner with three covers options available. Built into the planner is a large emphasis on God's plan with scripture verses and inspiration quotes through out and there is room for up to six children depending on how you plan to use the customizable pages.

When I was in college and planning week came along, friends would come to me and I would help them organize their schedules and classes and I loved it. I've always loved planning. Since we've started homeschooling I have tried several different planning options from printing my own, to electronic planner apps, and now The Ultimate Homeschool Planner designed by Debra Bell has inched its way into my fingers. Apologia Educational Ministries ~ (http://www.Apologia.com/) has an incredible line of products that I have discovered in the last year and most recently I have been delighted to spend hours within the pages of The Ultimate Homeschool Planner (blue cover edition). I had a glitch with the mail and only just received my copy this week, but since I've gotten it I have been nearly inseparable from it. There are three cover editions available and I was blessed with a copy of The Ultimate Homeschool Planner – Blue Cover. This is a physical, heavy-duty, vinyl cover, spiral bound planner slightly larger than the average size. Please consider my affiliate link, your price will not change, but my family will benefit from your purchase. 
Opening the front cover, there is a durable flap that is perfect for holding papers that I'm setting aside to submit to our portfolio or that have yet to be graded. Then there is a set of calendars so that I can look ahead for several years to come. This also makes it where if you buy the planner this year but decided to wait a few years to use it is absolutely possible to hold on to it as the calendar dates are left blank and editable, 2015-2023. After the calendar comes the hold-your-hand advice on planning and the Debra Bell planning system. While it is possible to get a glimpse of this from the sample pages online, being able to hold it in my hand and really read through this section has been so informative and educational for me. http://debrabell.com/…/ultimate-homeschool-planner-heres-a-sneak-peek-inside/ (original yellow planner)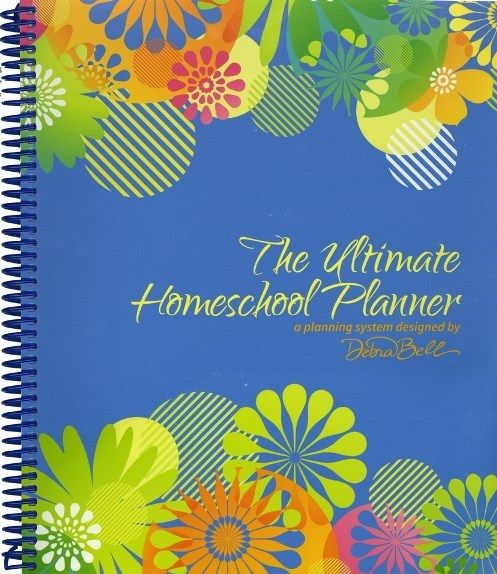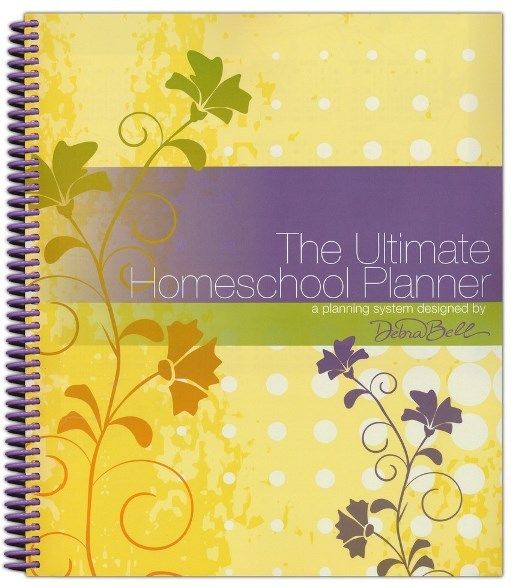 The system is made up of
The Ultimate Homeschool Planner
, a student planner, and even a teen planner. In later years, we might just very well have to look into the others. For this mama oriented planner let me tell you some more. There is next a goal planning section and resources section. After this is where the 
monthly planners
and then the God driven 
battle plan
and 
weekly planner pages begin
. There are twelve monthly planner pages and 52 weekly planner pages. 
On the monthly planner pages, it is completely editable and not yet dated so you can start any time of year in any month. I started in the last week of October so I was actually able to put the end of October and beginning of November on one page. I've found there is plenty of note-taking space on the margins both to the side and below. I've found that I could always need more space, but in this instance I have been more than able to write what I needed to do. I really enjoy the lines to help keep me neat. It's beautiful and exactly what I need in a lay-flat setting to keep me up to date. 
I'm experimenting with the weekly planner pages to see what works best. I like writing the subjects across the top, and I tried one form of a weeks-worth divided by students and a together row. I also have set up next week to be daily with subjects across the top. Right now while I really have one main student this is definitely the way that appeals to me the most, but I love that I can change it depending on what I need to accomplish for that week.  In the last year, I have tried to plan and failed several times. I get something started, but it never quite works. Honestly, the main thing that I keep coming back to is a physical planner. I've tried the whole online app thing and I just cannot keep up with it. Or I want to unplug and it tethers me down. A physical planner can go anywhere with me and I do not have to worry about the rest of the distractions of computer-land. I have purchased generic physical planners. I have printed my own picking and choosing printables throughout the internet. Those are never quite right or not good enough quality materials to last the year or our record keeping purposes.   The Ultimate Homeschool Planner is durable. It's physical and pretty and will absolutely last. It has so many more features than I would have thought of (extra calendars, keeper pocket, battle plan pages, and more). I've wanted it for years but always hesitated. After getting it in my hands, I do find it to be fabulous and I'm kicking myself for waiting. It is absolutely quality and definitely worth it. 
Connect with Apologia through Social Media:
Facebook: https://www.facebook.com/apologiaworld/timeline
Twitter: https://twitter.com/apologiaworld
Pinterest: https://www.pinterest.com/apologia/
Google+: https://plus.google.com/105053356034237782125

You might also be interested in:
Exploring Creation Field Trip Journal {Review}

Related Posts