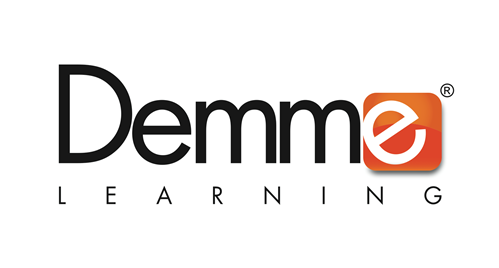 Demme Learning's Math-U-See
 ~
(http://demmelearning.com/) has gone digital and my daughter AppleBlossom is loving learning with the Gamma Level. We are using the 
Gamma Digital Packs 
and I have gotten my hands on the physical teaching products as well.
For years, since we have entered the homeschooling realm I have heard of Math-U-See as a recommended math program, but at a glance the price and confusion of what was what always turned me away. I should have looked twice.
Demme Learning has a family of products including Math-U-See, SpellingYouSee, Building Faith Families, and KinderTown. Today I am finally getting to discuss Math-U-See. While Math-U-See has been around for more than 20 years teaching students to visually understand and master math concepts, as of 2016 Math-U-See has gone digital. Adding digital packs to their line of purchasable materials making the world of Math-U-See available in a manner not yet seen before. It is a great option for those homeschooling abroad, whether a missionary or military family or other. Now, it is possible to use the program without an in-hand teacher's guide and DVD. All the resources needed to teach are available in a Digital Pack, giving access to an instructional video by lesson as well as PDFs such as Lesson Summary, Lesson Solutions, Test Solutions and Additional Resources including Digital Manipulatives.
For the purposes of this review, as we are new to Math-U-See, we received a physical set for Gamma level including a hardcover Teacher's Book, a consumable paperback perforated pages Student Workbook, and a consumable paperback side-stapled Student Test & Quizzes workbook, and DVD containing the Gamma level lessons. We also received a set of manipultive blocks in a cardboard storage box.
If you purchase a Digital Pack for teaching purposes, you will still need to purchase a physical Student pack including a workbook and test & quizzes book as these materials are not included in the digital pack as a PDFs. Truly, having the books in hand, I love having the book for my daughter and would absolutely not be of a preference to print each page necessary.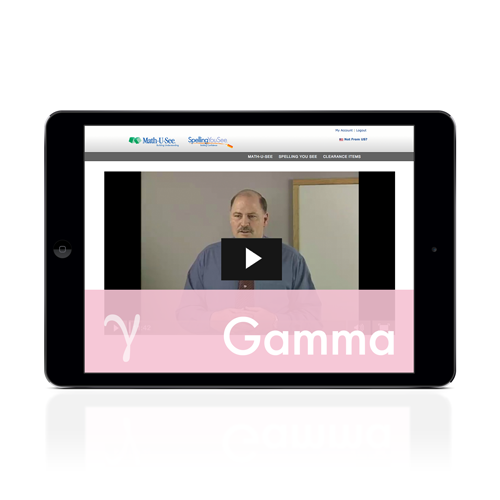 For the documents that we are using with each lesson, the digital access is exactly what I need. Digital Packs are an over and above edition of the Instructional Packs and I have been able to access it from any browser and computer platform. We personally have tested using Chrome on a Linux Ubuntu laptop, Safari and Chrome on an iMac in iOS 10+, Chrome on PC desktop in Windows 7 and Safari on a 3rd edition iPad. Going for the documents and videos I have had no issue. We did have a bit of a challenge with the digital manipulatives with iPad use, but the awesome customer service jumped right no it and got the tech glitches taken care of immediately.
Gamma: Single & Multiple-Digit Multiplication
Series:
Math-U-See
ISBN:
9781608260683
Genres:
Educational Resources
,
Mathematics
Published by
Demme Learning
on 2012
Buy from Publisher
Gamma Digital Pack

12-month access to Gamma streaming instruction videos
Instruction Manual PDF
Lesson solutions
Skip Count Songs MP3s and Songbook PDFs
Other online resources from any browser
12-month access to digital manipulatives, using Chrome or Safari browsers

- See more at: http://schoolhousereviewcrew.com/ . . .
How we use Math-U-See
On a given day when we use Math-U-See Gamma it starts with us watching the lesson. We have watched the lesson on DVD, played with the manipultaives and then my daughter works on a page or two of the lesson. However, in honesty my favorite day format is to have my daughter watch the lesson with headphones on either the laptop or iPad. We have even had good experiences with her accessing the video portions through the web on a Kindle Fire 7″ 5th edition in child protected FreeTime. (But using the Kindle she is more likely to get sidetracked by books).
At the time of this review, AppleBlossom is six-years-old (seven in the summer) and my advanced learner on a second and third grade math level. After AppleBlossom watches the video we talk about whether she understands or needs me to clarify. Thus far, several lesson chapters in she grasps the concepts fully on after the video. Then she sits in her desk and works on Page A. If she does it quickly I send her on to complete as many more as she feels confident. Then I get out the teacher's book (or pull up the solutions page in the digital pack) and I have her tell me the answers as we work through the pages.
In the digital resources we have tried to use the digital manipulatives and we felt like all thumbs. There is an iOS app that the live chat personnell told me about but we are really enjoying the hands-on physical manipulatives. Using the physical manipulatives also has sparked the interest of little siblings not quite ready for organized math lessons. 🙂 Anything to peak the littles learning makes this mama happy.
We have truly been enjoying the Skip Counting mp3 songs. They are some of the best math songs I've heard thus far. There is a worksheet generator that I have not used but will definitely if we finish the book before the school year ends or we brooch a concept where she needs extra review. I have also been amazed with the discovery of the free resouces section. Here I have been able to print some Primer level Activity sheets to intrigue the four-year-old Princess. I feel very confident about continuing Math-U-See in future years with future students. So far this year is going quite well and I am very impressed.
It costs what?
One of the things that I do not talk about often in my reviews is price as they often change. The merchandise that I have for this year includes everything needed and is known as the Gamma Universal Set for $153. The next time I have a student on a Gamma level I would need to purchase a Gamma Student Pack $40 and if we want access to the digital lessons and resources again a new 12-month Gamma Digital Pack $38.
Next year for AppleBlossom we would want to purchase Delta Level Up Set for $85 including everything needed. Alternatively the Delta Student pack $40 and physical-only Delta Instruction pack $50, making the level up set with physical and digital materials the better buy! For my next student, same as mentioned with Gamma.
This one time manipulatives purchase with a new level purchase each year is substantially cheaper than another well known math package including supplemental videos that averages at $155.70 for the first student, and $77.65 for each additional student one one level year.
In the end, Math-U-See from a Christian inspired company has an awesome and fast customer service and a full quality 100% guarantee as well as better experiences and lower prices than the others. Um, Yes, Please! 
Connect with Math-U-See on Social Media:
Facebook: https://www.facebook.com/mathusee
Instagram: https://instagram.com/mathusee/
Twitter: https://twitter.com/mathusee  @mathusee
YouTube: https://www.youtube.com/user/mathusee
hashtags: # mathusee #homeschoolmath #hsreview
​


Related Posts