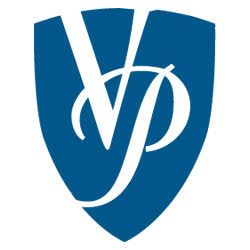 It is no secret that the Creative Madness Mama family is a really big fan of the Veritas Press company. These past few weeks many families of the TOS Review Crew have spent time reviewing different products including the Self-Paced Bible with three review options for the crew including the following:
Old Testament 1: Genesis to Joshua
Old Testament 2: Judges to Kings
New Testament 1: The Gospels
We are reviewing Old Testament 2: Judges to Kings for the crew review and continuing it for our 2016-2017 school year for my entering third-grade daughter (she will turn seven-years-old during the summer months). The other product for the crew reviews is a one-year family subscription to VeritasBible.com. Just out of love for the products you can also find another review of Old Testament 1: Genesis to Joshua on Creative Madness Mama as well. I also encourage you to check out the other crew reviews for the other courses as well.

This is an online subscription good for 12-months from the date of starting, however, extensions are available if your student needs a bit longer to get through the course. Last year, my daughter completed
Old Testament 1: Genesis to Joshua
as well as a Self-Paced History course titled
Old Testament Ancient Egypt
. We are delighted to continue into the next year with
Old Testament 2: Judges to Kings
and plan to start in the fall with the next Self-Paced History course
New Testament, Greece, & Rome
as well.
From my trial last year (you can do a free trial at VeritasBible.com) I can tell you that the material in both programs is the same. However, the Self-Paced courses through the VPSA (Veritas Press Scholars Academy) are graded and work on more devices than the newer technology of VeritasBible.com which is not graded, but is created for mastery to continue along in the path of learning. We decided ultimately on the VPSA programs because I wanted to have the graded aspect, but in the end, we actually enrolled in the full VPSA Diploma program as well. However, you can have just the one course without enrolling in VPSA that's just the route we chose and love.
The online Self-Paced Bible can be a great supplement to any homeschool program. It is an incredibly creative way to teach Bible through beautifully illustrated stories, lessons, and games. The characters entertain all of my children. The chants, repetitive games, and songs captivate and help mastery memory for my student taking the course as well as for her siblings that crowd around the computer to experience the studies along with her. For the purposes of this review, we were expected to login and use the program at least three days per week. For us, it is difficult to not let my daughter work on lessons daily!
How do we use it?
When it is time for my daughter to use a lesson, AppleBlossom gets a device of choice and logs in. We have successfully used the VPSA Self-Paced Bible programs on an iMac desktop through Safari and Google Chrome, Linux Ubuntu laptop through Moderated Google Chrome (our preference), 2nd generation iPad tablet through Puffin flash browser. My daughter has told me that she was also able to use it in the moderated Kindle Free 7″ Web through FreeTime, but I have not double checked that. Whenever we have a graded assignment such as WORKSHEET/QUIZ or TEST I encourage her to use a computer over a mobile device as they are not always without their quirks. I, however, blame our technology for this and not the VPSA program. In this event, I have discovered that the technological support, as well as, customer service from Veritas Press is filled with an amazing group of people that are always glad to help out and get me to a content place working with me.
In the VPSA dashboard, my daughter has her own login credentials, as do I as the parent-teacher. From my login, I can see her grades that she has completed as well as the lessons on her to-do list and her status through the program. I can also see a listing of her other courses through VPSA including homeschool and live courses. From her login, I can see a Launch Lesson button for her active courses within their 12-month period. The Online Self-Paced Bible Judges to Kings has 128 lessons. Lesson topics include:
The Judges
Othneil and Ehud
Deborah the Prophetess
Gideon Delivers Israel
Jepthah's Foolish Vow
Naomi and Ruth
Samson and Delilah
Hannah and Eli
Samuel, the Last Judge of Israel
The Ark is Taken Into Captivity
Saul, the First King of Israel
The Genealogy of David
Saul's Sin at Amalek
David is Anointed as King
David and Goliath
Jonathan Protects David
The Deaths of Saul and Jonathan
Davidic Kingdon
The Conquest of Jerusalem
The Ark Enthroned in Jerusalem
David Writes Many Psalms
David and Bathsheba
David and Absalom
Solomon's Reign
Solomon Given Wisdom
The Writings of Solomon
The Temple is Built
The Queen of Sheba Visits Solomon
The End of Solomon's Reign
Israel Divides Into Two Kingdoms
Kings of Israel
Kings of Judah
When AppleBlossom clicks Launch Lesson, it will pop up a new window for her lesson to pick up where she left off. I love how she can stop and start a lesson at any point as they are created into chapters or slides and she doesn't have to repeat an entire section if she has to run off for one reason or another before finishing them all. Some days she will pack out several lessons at once, some days she will not even get a partial lesson complete. It varies on her attention and desire to work on it at that point. For us, this is ideal. She knows she has a certain amount to get done and 12-months to do it and in the last year we were able to do it within the time range easily.
Alternately, AppleBlossom may click on the word Assignments which is hyperlinked to her course dashboard rather than going right in where she left off. From the course dashboard, we can see what lessons are upcoming, what lessons have been completed. In some courses, there are downloadable PDF documents to access. In OT2 Judges to Kings, we do not have any PDFs to download. (In OTAE we had book lists and reading schedules as well as the song lyrics for the memory song.)
Completing a lesson…
AppleBlossom may watch and retake a lesson again and again as many times as she would like. Thus she could in effect, relisten to lessons before taking a test. However, a grade is a permanent set grade. There are no second chances and no chances to retake a failed quiz or test. This is the one bit where I wish there was a little lee-way. It would be my preference as a teacher-parent for my students to be able to retake a test at least once for a possible improved score.
An example of the sections of a lesson includes a theatrical introduction with actor characters talking to the student taking the lesson and making the experience feel quite interactive. This is followed by Review, Bible Card Reading, topic discussion, maps, more discussion on what has been taught so far, Memory song, another theatrical interaction and discussion, lesson review with an interactive computer game atmosphere, one more theatrical discussion and lesson bits, followed by a wrap-up, worksheet, or end of the lesson. Each lesson varies. There is a good group of a variety of games with different ways to play and full of review review review. What I love (and sometimes drives my daughter crazy) is that you cannot always complete a game, until you master the concept and get the answers correct! This is great reinforcement and I can tell by listening to the sounds the game makes whether we might need to step back and study and discuss a bit together offline before she continues online again. Worksheets and Tests are interactive, multiple-choice, click to fill in the bubble or drag and drop in order segments.
Right now, Veritas Press Online Self-Paced Bible courses include Genesis to Joshua, the Gospels, and new as of this year Judges to Kings. To come soon in the next year or so they also plan to add Chronicles to Malachi and Acts to Revelation. These courses are geared toward children within the grade ranges of second through sixth grade. My six-year-old second grader did well with it, and I wouldn't hesitate to allow a seventh grader who was interested complete one of these courses either. The characters are quite silly and have lots of interest gathering interactions with their student audience. My kids are often overheard giggling from the comedic relief thrown in to get through all the material. The songs are catchy and a great memory tool and again all of my children enjoy them.
Each course covers 32 major Biblical events and connects them together and through history. The course interacts wonderfully with the history, geography, and art courses offered by Veritas Press. While listed as optional, a resource that in my opinion is absolutely required for optimum experience in taking the course is the Veritas Press Bible Flashcards. The 32 cards for OT2 continue with the same purple banner as was used in OT1 and continue through all the Bible courses. The OT2 cards when appropriate coexist with the green banner of the New Testament, Greece & Rome (NTGR) cards. In previous years, the cards were printed are durable cardstock. In the most recent years, the cards are now printed on an extremely durable laminated cardstock. Older and new versions work great with the program. Each card includes a full-color photograph and Biblical account reference and even on the front. The back of each card includes a short summary and when applicable references to study more in depth on each topic.
What we try to do with each topic is when she starts a new lesson online we go through the card as well and read the additional resources that we own such as the Children's Illustrated Bible and Journey Through the Bible and Master Books references. For years, I contemplated using Veritas Press Bible and History programs, but I couldn't quite grasp how to use them to their fullest extent. There is no way that I could be theatrical and entertaining enough to compare with the experience that my students are getting with going through the Self-Paced Online courses. These are divine and I am so glad that we have found them to use in our daily homeschool life. I could not be more pleased!
Samples are available online including videos to interact with and more!
Have an older child?!
Now is the time to consider buying a Self-Paced Online Omnibus Course (7th grade and above) as the awesome sale to save $100 is going on now through July 11th!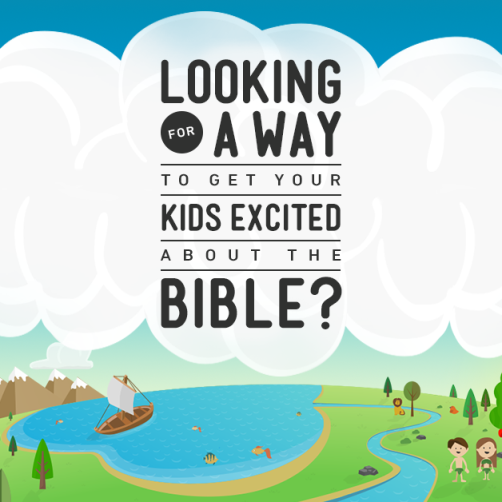 Connect with Veritas Press through Social Media Links:
Facebook: https://www.facebook.com/veritaspress/
Pinterest: https://www.pinterest.com/veritaspress/
Instagram: https://www.instagram.com/veritaspress/
Twitter: https://twitter.com/veritaspress  @VeritasPress
Hashtags: #hsreviews #classicaleducation #onlinebible #homeschoolbible


Related Posts