Yesterday I waxed on and on about the curriculum choices for the upcoming year including a Toddler, Kindergartener, and 3rd Grade Student. Today I want to touch base a little bit on planning.
It's the 5 Days of Homeschool 101 this year and will be taking place from the 8-12th of August 2016!! There are daily themes and these include the following:
Monday – Curriculum
Tuesday – Planning
Wednesday – Home Management
Thursday – Traditions
Friday – Encouragement
Over the last 5-6 years that I have had homeschooling my children on the brain, I have been planning. I write things on notebook paper that inevitably get thrown away. I have tried to use online planners, but can never seem to get it quite right and keep on task with it. Especially when there are some weeks that I just want to run from technology. I have read, and re-read books such as The Well Trained Mind 3rd edition by Susan Wise Bauer and I am so excited about the up-coming 4th edition that it is entirely ridiculous. I am even reading The Well Educated Mind 2nd edition (Updated and Expanded!) as a review book and adding notes to my original hardcover 1st edition as I go with edits and changes. Ha! I love homeschool planning.
Due to where we live, as a family we have opted to be enrolled in an accredited program, specifically the Veritas Press Scholars Academy Diploma Program. It is an extremely scholastic and a challenging set of curricula. We enjoy nearly all of their curriculum choices, and I enhance our studies with a few things (especially Memoria Press materials!) here or there that I just adore too much to not do. 😉
What options do I have?
I have a current membership to Homeschool Minder, but just haven't been able to make a good go of it. I'm paying for that one, and I think I am going to have to cancel this year. It is nice, but it just doesn't seem to appear on my screen correctly. I think it is user error rather than the program.
Last year, we had a membership to Homeschool Planet from the Homeschool Buyer's Co-op and it was great, especially with the student login and access to inputting hyperlinks. It was just so much to keep up with and I let that membership last. However, now they have where you can buy lesson plans that will be input with a click of a button and they're amazing! If I could afford it, I would sign up for that membership again in a heartbeat!!!
At one point, I stumbled into a situation that ended up with a free lifetime membership to LessonTrek. It is truly awesome when I remember to sit down and set things up. It doesn't hold as much information or have hyperlinks as another, but it is gorgeous for printing basic to-do checklists.
Over the years, I have also tried My School Year, which was neat, but overwhelming for my needs. Also, HomeSchool Office Online Planner which might work for some, but was not a good fit for our family.
We have also dipped our pens in paper homeschool planners as well such as Hey Mama! from The Old Schoolhouse (aff: Buy from Publisher) as well as The Ultimate Homeschool Planner (aff: Buy from Publisher). For my own daily maintenance of life I have adored the Motivated Moms printable planners (aff: Buy from Publisher) and wish I had it in the budget to buy the new one every year or perhaps the app as it is an awesome product.
What do I use?
During the summer months as we've continued school I've been writing a day at a time using the undated Ultimate Homeschool Planner. Yet as we near the complete school start I have been setting up the Hey Mama! planner for use.
Because of our enrollment in VPSA, we have lesson plans. These include a weekly map and daily per page per course lesson plans. These are one of my favorite ways to write out the what's coming bits of our plans. There is plenty of white space where I write out addition add-ins such as Wayfarers reading suggestions and others not included in the map such as Kindergarten History and 3rd Grade Geography and Art.
With our use of the Memoria Press Lesson Plans, I also have their awesome checklists. While we are not quite keeping with it step by step, when we are going through at our own pace it works quite well.
Have I figured it all out?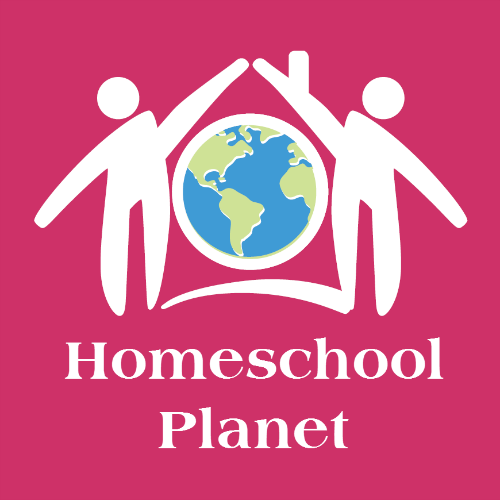 Not remotely. I have tried a few things here and a few bits there, but overall I'm not perfectly satisfied. I like the physical daily scripted lesson plans, but I think that I would really like to get fully on board with the digital online interactive planner from Homeschool Planet. Maybe they'll have a sale and make my day as I cannot get it in the budget full price. But only time will tell!
Last year, I realized that we were not getting to everything each day that we had planned and soon we became overwhelmed as she would desire some subjects over others and on top of it all I had a four-year-old that I was trying to teaching a good PreK, but had no interest nor attention span. I'm often telling people she has the attention-span of a butterfly, my little Princess. All this in addition to my normally book-thirsty child who had become distracted and overwhelmed. This year, we wrote out a schedule for us to focus on the actual teaching of the courses, because this year we will also have the addition of violin lessons that we have to drive more than a hour to get to as well as ballet lesson with a twenty minute drive and live online classes that cannot be missed twice a week! So while I'm not a strong advocate of school-at-home like homeschool schedules, this year we need a bit more structure or at least an attempt of it to keep us on our toes!


.

Related Posts