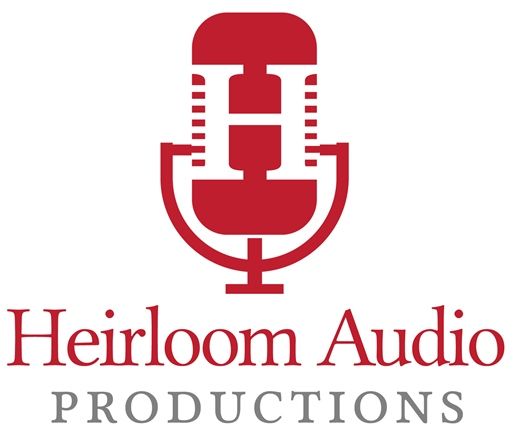 Within the last few years, a really amazing company I discovered is 
Heirloom Audio Productions
. Right now, they are designing an audio theatre series based on the adventures of G.A. Henty novels. We love using audio books, and audio theatre to enhance our studies and this years option for review was perfect timing as we are wrapping up our Egyptian study series. I was absolutely blessed to receive for review an Audio CD copy of 
The Cat of Bubastes
 and a download of extras including a Study Guide, Soundtrack, MP3 of the material from the CD and more.
At home, we have listened to the CD in our living room while working on other activities. We have added it to our three hour Wednesday drive and listened more than once. We have also listened to it again while headed to Ballet & Lyrical lessons as well as to the library when checking out more books to research Ancient Egypt, Greece, and Rome. Having access to audio theatre productions such as The Cat of Bubastes has relit a fire for inspiration and storytelling with my daughter and she has requested to listen to it again and again. She has a copy of the book that was on an optional reading list, and she has been reading it while listening to the theatrical production. Being able to listen to the story has given her so much more enthusiasm and has made her want to not only read, but reread as well.
Getting a new Henty story has also gotten her excited to want to go back and listen again to With Lee in Virginia. We also recently purchased Beric the Briton, which will go perfectly with our studies in the year to come.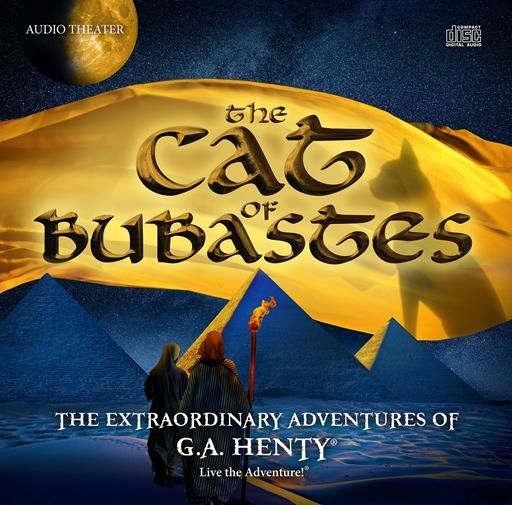 The Cat of Bubastes

by G.A. Henty
Series: The Extraordinary Adventures of G.A. Henty #6


Also in this series:
In the Reign of Terror
,
Captain Bayley's Heir
,
Wulf the Saxon
Also by this author:
In the Reign of Terror
,
Captain Bayley's Heir
,
Wulf the Saxon
Genres:
Christian Historical Fiction
Published by
Heirloom Audio Productions
on 2016
Pages:
339
Length:
2 hours
Buy from Publisher
The sacred cat of Bubastes has accidentally been slain; now young Chebron must pay for the offense with his own life, as this is the law of the Pagans in Egypt, 1250 BC. Chebron, the son of a high Egyptian priest, flees for his life taking his sister Mysa, one of the household slaves Amuba and several companions with him. They escape through closely guarded Egyptian exits only to find themselves in unfamiliar and dangerous lands inhabited by a very different culture of people. Along the way, the roving band of refugees encounters and befriends a Hebrew girl, who exposes them to very strange ideas including the worship of "one true God." Book description
Immerse your students in an Ancient Egypt and Canaanite story about the true faith in the one true God coming to light while listening to a story based on the novel by G.A. Henty. Once again, featuring two young men from very different backgrounds with a story to follow. This time, a story also includes two young women from extreme backgrounds and cultures as well that find a happy medium to connect by. This is the sixth Henty story in this series from Heirloom Audio, and The Cat of Bubastes is often said to be one of Henty's most popular novels.
My family is a Classical Christian Homeschool and we enjoy our classic stories, and those classic story movie renditions as well as a good bit of fantasy and science fiction. Thus, it was no surprise to discover we enjoyed so many voices that got together to create over two hours of an incredible adventure including John Rhys-Davies, Anthony Daniels, Sylvester McCoy, Brian Blessed, and others. While this series is designed for kids of ages 6-16, we all enjoy it here and wouldn't hesitate to listen again and again from my toddler all the way to the Enginerd. I absolutely plan to collect the whole series in time!
Connect with Heirloom Audio through Social Media Links: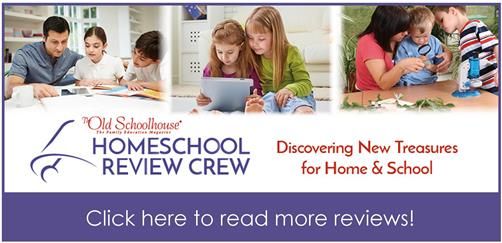 Related Posts