For over the past three years working with the Homeschool Review Crew, one of my favorite things is getting to review products on my wishlist. Another one of my favorite things is discovering companies and products of which I was not yet familiar that I find are delightful for my homeschool and I cannot wait to recommend them to others. Today, I get to introduce you to Everyday Education, LLC from where we were blessed to receive a digital version of their product Perfect Reading, Beautiful Handwriting. A writing program for handwriting that is appropriate for either an elementary student or one of any age for remedial practice, even adults!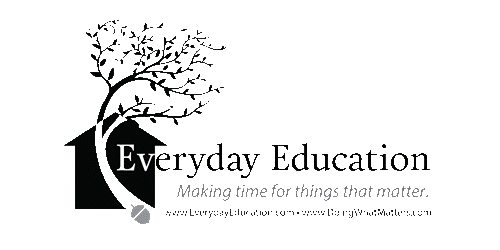 The 
Perfect Reading, Beautiful Handwriting 
program includes 60 step-by-step lessons and is completely phonics-based using an italic handwriting technique. The program itself is available as an eBook which I was given but also as a print perfect bound, consumable 8.5 X 11″ book or a bundle. This program is a tool for handwriting, but it is also a tool for teaching children how to read as well as write in only 60 lessons. Which if used as a lesson a day, could be accomplished in 60 days! (
Samples
are available on the Everyday Education website; make sure to scroll down for a pdf of lesson 31 on that page.) This is an older program, brought back to life by Janice Campbell, a homeschooling mama and calligrapher.
So far out of my three children I have two students in the lower elementary age setting. Therefore, phonics-based and writing programs, copywork, spelling, and more are something that I have seen a lot of over the last few years and I have compared quite a few and know what I like and what I am looking for in something to use again and again. This program has lessons and plenty of reproducible guide sheets for much practice.
How did we use this program?
Perfect Reading & Beautiful Handwriting: The Intelligent Parent's Complete Step-by-Step Program for Teaching Any Child How to Read & Write in 60 Days!

Teach young children how to read and write
Teach children with reading challenged to read effectively
Teach children to have quick, readable, attractive hadnwriting
Teach yourself or anyone beautiful handwriting
We received a PDF eBook. I loaded it on to one of my devices to read the instructional pages, and I printed off a full set of copying pages for my younger daughter who is learning to read (currently in the CVC stage) and a few pages for my oldest daughter who is a very advanced reader, but still struggling to decide how she wishes to write. She knows her manuscript and can write well, and knows most of her cursive, but forgets parts of it often. At first, I was concerned that the lines and tracing would be too small for my five-year-old daughter, however, I found her to work very well with it and enjoyed it much more than other handwriting programs that we have participated with. My older daughter saw the pages and become very excited and interested. She likes the handwriting that it portrays and wants me to continue to print off more pages for her to use as well in the future.
When I was in late elementary school, I took a special hour a week class to learn calligraphy. I remember loving the experience and the shapes of each letter. I did not keep it up over the years, but I wish I had. Especially now as I have taken up Bible Journaling.
Over the past several years, I have had my mind dipped in quite a few different phonics and learn to read methods. I think that the information presented in this book is simple and without bells and whistles and could absolutely teach well and to the point. I might even try this from the beginning with my third child as he nears a school age. I had tried a workbook approach to italic handwriting in the past without knowing much about it, but I feel like this book gives so much more step-by-step information in it's approach that has we used this first, we would have been so much more successful.
The just over 200 pages in this book have been amazing for us and I'm so delighted to have discovered it. I had many working pictures, but lost my files before I was trying to write this post, so I do not have them to share, but I can tell you that as a mother and teacher and as a person who has always appreciated good and lovely handwriting, this book is something that I will resource again and again through out my children's education!
ABOUT THE AUTHOR
Caroline Joy Adams taught calligraphy in the Boston area at the Harvard University Center for Lifelong Learning, (a former part of the Harvard Extension School) as well as at MIT, and the Tufts University Experimental College. She is the author of An Italic Calligraphy Handbook, a textbook on calligraphy for adults, published in several editions in the US and Great Britain, and most recently published by Dover Publications. She is also the author of A Woman of Wisdom, and The Power to Write: Seven Keys to Discover Your Writer Within, and has taught hundreds of Creative Writing workshops over the years across the country, from California to New England.

Currently, Caroline is an Adjunct Professor of English at Paradise Valley Community College, in Phoenix, Arizona, where she has taught since 2008. She loves to inspire her students to gain an appreciation for the power and beauty of the written word, in all its many forms. She is also a passionate nature photographer, and leader of seminars on a variety of topics. Her forthcoming book, Your Life is a Sacred Journey: Making the 28 Day Sacred Journey from Wherever You Are Right Now, features her beautiful photography and inspirational words. Her two websites are www.CarolineJoyAdams.com and www.SacredJourneyMoments.com.
Connect with Everyday Education through Social Media Links:
Hashtags: #hsreviews #excellenceinlit #copywork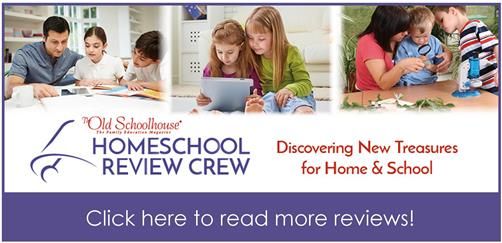 Related Posts