Some days my mama-teaching brain just doesn't want to function, but was have got to get some learning accomplished. In my opinion, that is the best time to bring out the Educeri website!
Educeri …….  Educeri a division of DataWORKS
is an online website full of lesson plans and lessons. In a school setting, I image they would set up well with a whiteboard program. At home, they are a great supplement, but I bet you could plan around them as well. For the purposes of our review with the Homeschool Review Crew we have been granted 12 months to the
Educeri Lesson Subscription Service
. The subscription is open-ended as in it is good for K-12 grades and all lessons, not just a certain range!
Because we came into this already into the school year, we are set for the most part with certain subjects, so I chose to use this in a manner to pick where my daughter needed a little strengthening or where interest shot out some attention as well. Depending on the lesson, we did both where we completed a lesson in one sitting, but also others were we came back to a lesson every couple of days until I felt the concept was fully understood to the best of the Educeri presentation.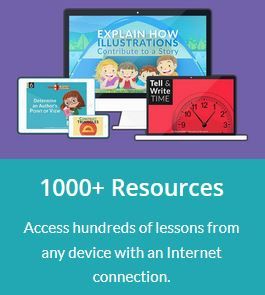 In my experience, I felt that the suggested grades were pretty close to an accurate level. We used a bit up and a bit below her actual listed grade to find success for our own situation. These lessons are all available at just the click of a mouse and make teaching tons of concept reachable for any classroom. There is also an easy PDF download worksheet to take the learning off the screen as well.
In our school, the way that we used this was to pull it up on my iMac and watch through the slides, and click as we were ready to go on to the next thing. It was a very different experience for us than our regular way of learning and teaching, but it was definitely helpful in certain circumstances were I was not quite confident on my teaching methods. Educeri is just the right amount of hand holding that is completely topic based and therefore not overwhelming and doesn't take over my classroom, but provides us with what we need and we can stop and move away from the computer as needed.
Subjects cover just about everything including Math, History, Language Arts, PE, Science, Art, Music and more. We used math concepts from Kindergarten through third and fifth grades. We also use lots of English Language Art studies on a third grade level including Comprehend Plots of Legends discussing American Folk Tales and other concepts. The Comprehend Plots of Fairy Tales is perhaps my favorite that we have used so far. At home, we have the stories, but being able to use these Educeri lessons and taking it a bit further has been very useful and helpful to my homeschool classroom.
Hashtags: #hsreviews #educeri #educhat #dataworks-ed

Related Posts