Last year, I discovered the wonder of Homeschool Legacy and the unit studies that Sharon has written to share with other parents in our own organization of teaching a particular topic in a great immersion for several weeks. Last year, from my time with The Forest for the Trees Homeschool Legacy unit-study I knew there was also a Lewis & Clark study, and this would be the perfect time to look into it! This year, we have actually been working on the Lewis & Clark: From Sea to Shining Sea (7-weeks) as well as this review product Christmas Comes to America (4-weeks) Once-a-Week Unit Study. With the foundation of Homeschool Legacy's Once-a-Week Unit Study Forest for the Trees I feel inspired about our learning possibilities and encouraged to run with enthusiasm to topics that inspire and delight. This feeling continues into my experiences with Christmas Comes to America as well!
The joy of using unit studies from Homeschool Legacy is complex, but one of the first favorite things that comes to mind when I really want to share with someone just why I keep coming back and adding more of these unit studies to our plans in the ease in getting started. For us it starts with the purchase an instantly downloadable PDF from the Homeschool Legacy website. I, then, can either read through it on my device, or go ahead an print it all. I like to get all the pertinent pages printed out and then use my big ole stapler to attach them if I do not have a free binder clip or binder available. We have used different studies, different ways. Right now I have printed Christmas Comes to America, Lewis & Clark: From Sea to Shining Sea, Forest for the Trees, Weather on the Move, and I have PDFs planned for a later study time including Once-a-Week Micro Studies such as Victoria and Her World, Pirates or Privateers: You Decide, and other Once-a-Week Unit Studies such as Horsing Around, We The People, and Revolutionary Ideas. (Now my daughter tells me that I have to print the horse one to go along with our literature books this year…)
Christmas is such an incredible time of year. With this program, all the work and organizing is accomplished for you. The biggest task is searching the library shelves for the books you want to feature in your study.

Spend a few weeks on a topic.

Earn badges.

Jump in and get started

Biblically centered and lots to discover!
After getting my papers printed and organized, I headed to our own shelves, and perused my Goodreads database to see what books I already had on hand and what other books I might want to add. Then I headed to my library's online catalog to see what books they could add to our study from the amazing lists compiled in the unit study. We are a book-loving family, and there are plenty of things to love in the Homeschool Legacy unit studies.
Every year, we have two boxes full of picture books that we bring out to spend time reading Christmas stories, but before this year, we never really took the time to discuss or study how Christmas traditions came to be. This study specifically features Dutch, German, English, and American traditions. We have read lots more books than we knew of before, even found a few new favorites I'd like to buy someday. We have studied geography, had a few science experiments with recipes in the kitchen featuring various dried hot cocoa mixes (recipe in the unit study in comparison to our families old recipe), we've listened to music and discovered new things as well as remembered others, and we even instigated a great family devotional time that hopefully we will continue through out the Christmas and Advent season.
Part of me as an organized mama and teacher thinks, I could do this, I could write something like that. But yet, the studies that are provided by Homeschool Legacy are amazingly well done and contain everything that I would want to include and even more. I could not highly recommend Homeschool Legacy more, they are absolutely the best unit study provider I have found and I love everything Sharon writes and shares. So many great ideas!
Connect with Homeschool Legacy through Social Media Links
Facebook: https://www.facebook.com/homeschoollegacy/
Hashtags: #hsreviews #unitstudies #historyunitstudies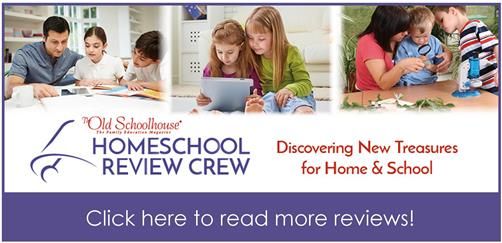 Related Posts