While quite often we use a full curriculum, every once in a while we really want to focus on something to firmly learn a skill. This is one of the things that I adore about The Critical Thinking Co.™ and I have found myself super excited about their brand new Sentence Diagramming: Beginning (Grades: 3-12+) book. We have been doing lesson after lesson and really enjoying ourselves as well as learning and firming our language art skills previously worked on in the past as well.
For the purposes of this review, we received a 68-page paperback 8×11″ book with 12 lessons through out on a beginning level. I believe there will also be a next level 1 and level 2 books available soon if they are not already available. Last year, we worked with another of their language arts books featuring Fun-Time Phonics!. In this review period, there are other homeschool families reviewing a new software download product including their Reading, Writing, and Arithmetic Before Kindergarten!™. There is a banner at the bottom of this post where you can find several reviews on that product. Make sure to check them out!
When we sat down to work on lessons in the book, I made copies for my daughter to work on. The book does have perforated pages, and permissions do allow within a single homeschool family to make copies. At first, I was concerned that we might need to do it again because of errors, but actually following the examples my daughter has seemed to catch on quite quickly. Each lesson, has about four pages with activities that build on each other. I think that it would be easy to divide things up and do about a page, every few days and spread a lesson out over a week. But my daughter has started eager, and has completed 2-3 lessons with each session that we have sat down to work on the workbook pages.
The book starts so simply with simple subject and simple predicate. It continues with each lesson to add a new concept of grammar to the process including direct object, adjectives, nouns, and more until getting to compound substances as well. My daughter is finding this to be quite fun and exciting. I hope that this will continue an attitude of positivity over into our regular grammar lessons as well. We have in the past labeled sentences, but find diagramming to be much more interesting and hands-on. After the 12 lessons, there is also a small review section and then an answer key for it all (which sometimes mama totally needs!). The organization and the growing skills in this book are interesting and I fully think that we would love to continue to further levels and continue our skills.
Through out this book, the instructions and examples are thorough and are explained in a way that my daughter working on a third grade level is able to understand and mostly work independently. I have found myself to really enjoy this book and wouldn't hesitate to recommend it and add the others to our future workbook wishlist.
Connect with The Critical Thinking Co. through Social Media Links: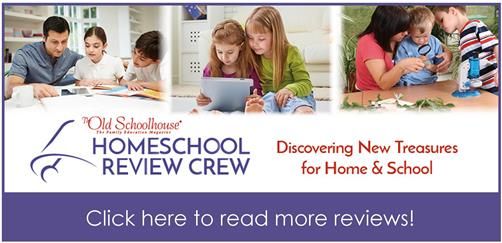 Related Posts