This year has prompted many new things, especially in math skills for my third grade daughter. When we started the year she was working on a fourth grade math level, and learning the beginning basics of multiplication. She is doing well, but I was excited to jump into the possibility of a review product for enhancing her skills to learn multiplication facts. Through the blessing of the Homeschool Review Crew, we were granted a three month subscription to
Times Tables the Fun Way
from
Times Alive
. In this subscription, we have three months to utilize the program to teach multiplication. I've found after my daughter completed the 18 lessons within two weeks this may be one of the best ways to learn multiplication and teach times tables, indeed!
We "bought" the account and registered and were given special login information. Interesting, and one of the first things to note is that the program apparently involves some cookies on your computer and a specific browser. Thus, my daughter had to use the same computer, same browser, and with cookies enabled through out here entire process or her progress would not be saved. Once we figured that out, we were good and she only lost about an hour of work from changing computers. Overall, this program is filled with 
online lessons with animated songs and stories to learn times tables the fun way
.
My daughter was mostly thrilled with the program. She isn't, however, into silly and gimmicky voices which she felt like some of the characters had. She thought a few of them were annoying, but overall was excited to do another lesson, and the next, and the next.
I enjoyed the variety of games and memorization bits available to her. I was delighted that they fit in clock reading, telling time, to teaching the five times tables as well. The cross over in different math skills made me quite the happy mama. The colors and sounds are vibrant and not overwhelming. I was glad to have the obvious corrections with red (wrong) and green (corrected).
The progress reports are very easy to access, and easy to read at any point in the progress. Also, the ability to download blank quizzes, and progress reports to a PDF made this mama smile. (progress report) I am able to easily see where she excels and which lessons we may need to go back through as she was not quite as confident as she first thought. Plus, I can keep a report for a records folder if I desire.
My daughter is seven-and-a-half-years-old, a good reader, and working math skills on a fourth grade level over all. She really likes this program as a whole as was glad to spend time on it. She finished it rather quickly, but I'm grateful for the extension of a full three months, so that she may go back through lessons completed to try for a full mastery. As I felt, when she went so quickly, she may not review as much as is necessary. She found the rhymes silly, yet enjoyable and even told the Enginerd about them later in the day.  My daughter was also very enthusiastic about the coloring pages that fit in every so often.
In the end, I found this to be a very neat subscription. While I'm always preferred to have something that I can use again in the future with other children, this was exactly what we needed at this time. And we might very well revisit the program again in three years or so, when my next student is ready for this level of math memorization. There were no technical glitches for us, outside of the absolute necessity of using the same computer, same browser, and cookies enabled – but that was simple once we knew about it. The songs and rhymes were a whole range of silly, with most of them being quite entertaining and witty.
Connect with Times Alive through Social Media:
Facebook: https://www.facebook.com/LearnMultiplication/
YouTube: https://www.youtube.com/watch?v=F35_ZRpRzJI
Hashtags: #hsreviews #onlinemath #mathsupplement #multiplication #learnmultiplication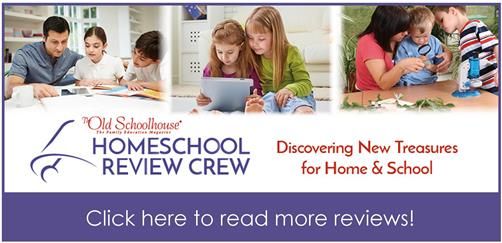 Related Posts