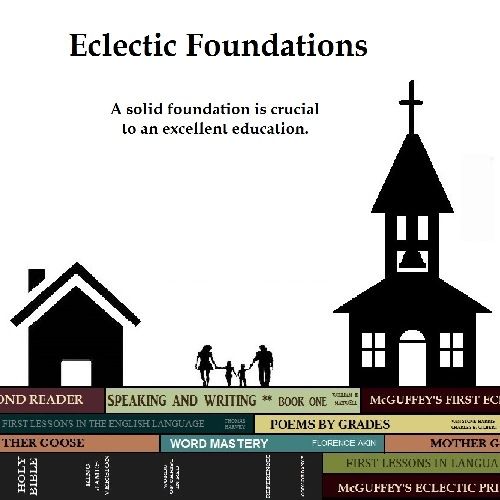 My plotting and planning for homeschooling my kiddos has been years in effort. One of my earliest purchases has been a set of the McGuffey Eclectic Readers. I have them, but we've never really had a plan about how to go about using them, that is until now with the addition of
Eclectic Foundations
 Language Arts program to our curriculum pile. Thanks to the blessing of the Homeschool Review Crew, we were blessed with a set of
Eclectic Foundations Language Arts Level C
 materials for review. I am utilizing these with my third grade daughter. She is an excellent reader, and reads all the time, but does not like to read aloud to others much at all and this is a skill that I have always planned to use the McGuffey readers to enhance and strengthen. Eclectic Foundations is giving me the tools to do so efficiently!
This language arts curriculum is available as a download (PDFs) or as physical books and thus is available to nearly anyone with an ability to download via the internet. (Great idea for missionaries, and those abroad!) We were provided with resources to be able to download an open domain copy of the McGuffey Eclectic Readers, as well as specifically for this review a printed and spiral bound copy, and as I mentioned, I own a copy of the book as well. Usually, purchases of the program will be provided with the link to obtain a free online digital copy of the vintage text. We were also gifted with a laminated copy of the Phonic Practice Sheet. Aside from the reader, the only supplies we have come across needing thus far are the basic school-like materials such as pencil, paper, dry-erase marker, and a towel for erasing.
The lessons are divided up where we can work on about four lessons a week. We are in a real transition in our current homeschool life as the beginning of this semester takes place and have found this to be a perfect time to include such as change as including Eclectic Foundations Language Arts. At first, I thought that this was going to be too easy, too simple for my child, however, I am finding that it is being the best appropriate level for her at the moment. Level C is geared toward a 3rd/4th grade level student utilizing the Second McGuffey Eclectic Reader (remember the order starts with Primer, First, Second, and so on…) and this is right where she needs to be. We are building confidence and strengthening skills.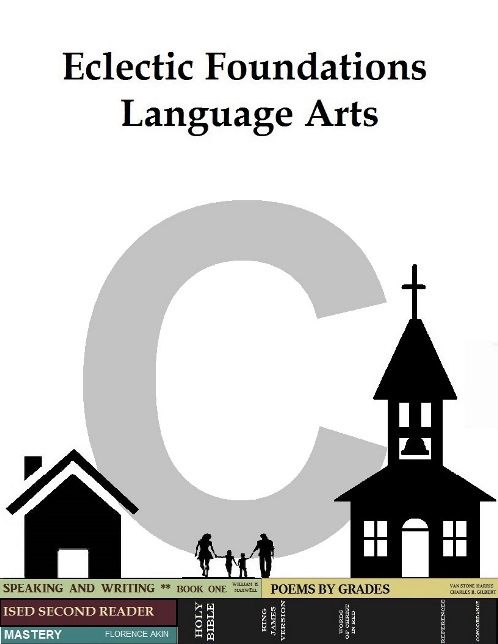 We love the idea of old fashioned curriculum that has worked across the ages, and are even more delighted to utilize a Christian language arts program with McGuffey lesson plans. If we had been using this program in prior levels, it is my understanding that she would be fully encouraged and expected to use cursive most of the time within our current Level C. While she is getting more confident with cursive, she isn't quite there yet, and is still using manuscript a majority of the time she writes.
Lesson components:
Each day, we try to do a full lesson. Our effort is to complete about four lessons per week. Most weeks we get there.
At this time, curriculum for Levels A-C are currently available with Level D planned to release this year (2017). It is my understanding from reading the placement page, that there will be levels from A-I working completely through the McGuffey readers and other similar textbooks from the same era. Level A assumes a non-reader still learning the alphabet and utilizes McGuffey Eclectic Primer Reader. Level B helps with reading comprehension and spelling. Formal spelling lessons start in Level D.
After using this program for several weeks, my daughter still loves it and chooses to pick this one for our Language Arts studies of the day. She doesn't mind the black and white aspects and she enjoys the program enough as it is written. While some kids need tons of flashy colors and manipulatives, my girl says she loves the simplicity and gentle approach to this program and is glad to do it. She said, also, that she wishes we had known about it from the beginning of our formal language arts studies. I may have to seriously look at Level A for her little sister in the next year!
Connect with Eclectic Foundations on Social Media Link:
Facebook:  https://www.facebook.com/eclecticstudent
Hashtags:  #hsreviews #languagearts #mcguffeyreaders #eclecticeducation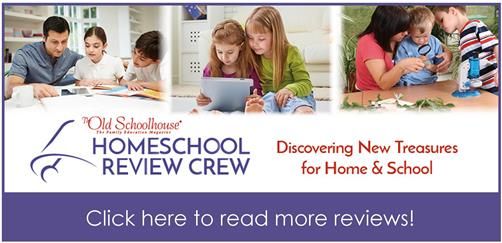 Related Posts