I have three children that love to color and create, but it is my oldest that verbally states she wants to be an artist when she is an adult. Thus when a review opportunity arose to check out ArtAchieve and their Entire Level I program, we were very excited to volunteer and have been blessed to be a part of this tour with the Homeschool Review Crew.


For the purposes of this review we were given access to an
online subscription
and purchased a few art essential supplies. Some materials we were familiar with from trying other art programs in the past, however some were new and took me a while to find in person. I will note that online I was able to find everything easily, but I wanted to try to source supplies locally and it did take more time. If I were planning to only review this program with my oldest (7.5 years old), we would have easily fit into Level 2 (7 & up). However, wanting to share the program with my middle daughter (5.5 years old) also, we opted to request Level 1 (5 & up) but both of my girls have thoroughly enjoyed every project we have tackled thus far! (Note: There is also a Level 3 (9 & up) as well as Level 4 (10 & up), and even adults can enjoy these projects for an art primer.)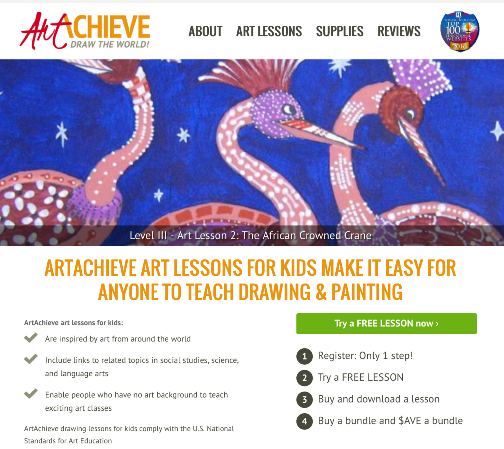 During the time of the review period, we started out doing two projects per week, but as time went on we did only one. As a teaching mama, I thoroughly enjoyed the included cross-curricular connections that were used and when appropriate I used them to launch off into a deeper lesson with subjects of geography, history, and more.
Our thoughts
First getting started was a bit confusing, but soon we got the hang of it. I just had to realize there were a few landing pages that we needed to visit for a lesson. Heading on over to the ArtAchieve website, we have a login that gets us into My Account. From here I can see lessons that we have "purchased" and added to our account. Some lessons are available for free for you to try out! With our review we have gotten access to the entire of Level 1. Our access appears to have an expiration date of 12 months after starting.
cherryblossommj ArtAchieve review is in the works. Simple Lines @artachieve #artachieve #hsreviews @homeschoolreviewcrew #artlesson  – Instagram post
Today, in this review, I'd love to tell you about one of our favorite projects that we worked on, Level 1, Lesson 2, The Czech Cat. In the materials for this lesson we were able to see a power point, watch a short video, use a few pdf printouts, and create our own art. From My Account, I am able to link to all of these bits I just mentioned. However, if I click Art Lessons > Art Classes Level 1 > The Czech Cat – I can get even more resources at my finger tips (and this is the same for any lesson!). On this page, I am able to gain access to a great description of the lesson, see pictures of the project as examples, list of supplies, and suggestions for Cross-Curricular Connections, as well as a general time frame of how long this will all take.
During our Czech Cat lesson, we went through the powerpoint, and then gathered our supplies. Afterward we did the lesson with the video including our warm up exercises and our actual art project. It was different and creative and both my introvert and extrovert daughters loved participating. (My toddler scribbled nearby to feel included as well). When they were in the throws of creativity, I pulled up some websites and read about the Czech Republic. Then we pulled out some picture books from our home shelves featuring cats and discussed a chapter book that my oldest may want to read later including Dick Whittington's Cat. We also pulled a Seymour Simon science picture book about Cats and let the girls peruse in taking a wrist break while still in the mindset of the project. We did not do any writing activities attached to our project, but it was neat to see that many ideas were provided in the cross-curricular activities that we could have added that on as well if we had desired to do so.
In effect, I found that this is not just art class, but the launching board for mini unit studies that relate back to the art. Also, the projects that we worked on with ArtAchieve have been unique and different from other art programs that we tried. While I didn't mind going through the powerpoint on some lessons, we found that the lessons which included videos were the ones that my girls responded to best, and the capability to pause and reply at our own desire was a great blessing and allowed them to truly get the best benefit from the instructors words and form. I found the suggested time frames to be pretty on key without the cross-curricular activities, which of course, added more time. Yet, I think that enrichment is one of the treasures of this program.
Connect with ArtAchieve through Social Media Links:
Facebook: https://www.facebook.com/Artachieve   @ArtAchieve
Instagram: https://www.instagram.com/johnahofland   @johnahofland
Twitter: https://twitter.com/ArtAchieve   @ArtAchieve
Pinterest: https://www.pinterest.com/artachieve   artachieve
Google+: https://plus.google.com/+JohnHoflandartachieve   ArtAchieve
Hashtags: #hsreviews  #artachieve, #artlessonsforkids, #homeschool #artclassesforkids, #drawinglessonsforkids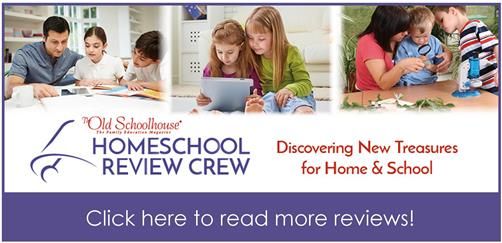 Related Posts