My foreign language choice in high school was French. I took years of classes, but it was not until I went and spent a near-month in French-speaking Canada completely immersed that I truly got a solid hold of the language. (Though, I could use a good review!) Through the blessing of the Homeschool Review Crew this language immersion program for PreK/Elementary school came available from Whistlefritz and I am delighted to be reviewing the Educator's French Collection.  For several years now I have been searching for curriculum to start exposing my children to the French language. My French-Canadian God-mother sent us some fairy tale books and reusable workbooks, but they were more of a second level introduction and I was unsure how to really get us started. With Whistlefritz, I have discovered that truly jumping in is a great way to do it!
For the purposes of this review, I have been exposing all three of my older children ages 2-7 to the program. They all love it and continue to play school with Whistlefritz long after a lesson for the day has ended. This morning, we were watching portions of the On Va Jouer (Let's Play) DVD and afterward my seven-year-old was humming and singing songs we had just practiced with the video. Now, as I type, my seven and five-year-old are playing with the Rito matching card game. The French Lesson Plans for Kids book includes 40 Lessons and is fairly open and shut. The way that I have set this up for us is the type in little bits of what we shall do for the day into our online Homeschool Planner.
I have planned out that we will work on French with Whistlefritz twice a week for about 35 minutes each time. My kids are always vying for more time! Whistlefritz is fun and upbeat and definitely something new for our learning experience. We received three DVDs, two CDs, a set of matching game cards, and a paperback 8×11″ Lesson Plans book. The main instructor on the DVDs is lively and entertaining without the overdoing of being annoying as is sometimes found in educational videos. She repeats and emphasizes in the right amounts and my students love repeating after her and truly interacting with the film and with each other. The added computer generated effects are always right on key and in my opinion the videos are well done.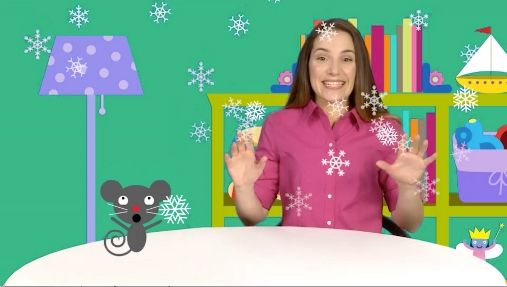 I've been looking for a program to teach my children the French language, and I was feeling pretty defeated that nothing was quite meeting our needs. There are a few programs that are great for an older age range, but I really felt like this early preschool and earliest elementary grades was the time frame to start learning. Imagine my surprise to discover that Whistlefritz was actually started by a mom who wanted to teach her children a language, but couldn't find a program she liked to use to go about it! This program is so interactive! Not only are there vibrant and entertaining videos to teach vocabulary and concepts, but also musical CDs to continue to expose and keep the immersion going. The Lesson Plans book is so packed it has much more than I expected. It is divided into forty lessons including activities, full content, cross-curricular connections, and even assessments. All of this is packed in close to 300-pages in a high quality durable paperback book.
Whistlefritz is an award-winning program and this is no surprise to me and it is seeming to be quite the curriculum for us and we have enjoyed the time spent adding in a bit of French immersion over the last few weeks. It is interesting with the few words I have added to my daily vocabulary over the years that now my girls have a higher grasp for. It is amusing for my toddler to be singing in French. He does not have a full grasp on what he is saying, but he is being exposed and having fun.
Lesson Plans are set up in a way where an educator could use only the audio CDs and not the videos, but also could use the DVDs and not CDs. In our classroom, I am really enjoying alternating their exposure. It is fun and with lots of repetition they are learning, memorizing, and gaining proper pronunciation more so than they would with just my guidance as the program is inclusive of native French speakers. Samples are available to be viewed and heard on the Whistlefritz website. This program is definitely taught from a multisensory approach and I am finding that I can emphasize what works best with my students and skip things that do not apply very well to their individual learning styles.
Each lesson plan starts with an objective, description, supply list (flashcards, crayons, etc), time needed, vocabulary and more instructive materials. There is a focus and review section, teacher guidance section for immersion discussion, guided practice, suggestions for independent practice, and extension activities that can bridge the cross-curricular gap with things such as a Where I Live worksheet introducing culture and geography.
I am impressed. I am very satisfied with the quality of the cases and I think that these will last on our educational shelves for years without breaking and I will be able to revisit the material with future students. I also think that the music and videos are entertaining enough that even outside of a school setting, my children will want to expose and immerse themselves and that is one of the best things which school branches beyond the school hours because it is fun and entertaining! I love how the lyrics for the music (be it from the DVD or CD) are typed out in full in the lesson plan manual and thus I don't have to transcribe them myself and we can truly practice it together. The hands-on and fine motor activities (puppets) included in the lesson plans make it accessible to students of different varieties and the thematic units (seasons and anatomy) keep it current and fill the inquisitive minds. This is so much more than just a vocabulary list to memorize!

Connect with Whistlefritz through Social Media Links:
Facebook:  https://www.facebook.com/whistlefritz  Tag:   @whistlefritz
Twitter: https://twitter.com/whistlefritz    Tag:   @Whistlefritz
YouTube: https://www.youtube.com/user/whistlefritz
#hsreviews #French #secondlanguage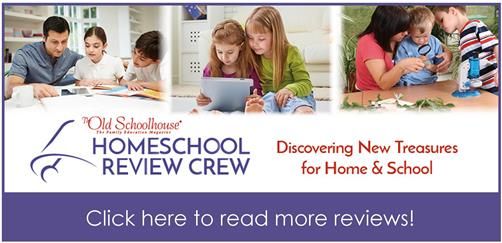 Related Posts