Several years ago I discovered the
Homeschool Buyers Co-op
 and ever since I have been delighted with the organization and have made many purchases. It is a blessed time again, and thanks to the Homeschool Review Crew, we are once again reviewing an updated
Homeschool Planet
 online planner and their new
Lesson Plan Marketplace
 features. I truly enjoyed Homeschool Planet, when we first reviewed the product in 2015, and I have used it often since then. My favorite preference is especially when scheduling something that uses the computer as it makes things so easy as a click for my daughter. For the purposes of this review, I was given a 12-month membership to the planner as well as life-time of the product access to one lesson plan that I can add to my overall planner with a few clicks. (And again in the future, when my next child comes up to this course, I can add it for her too!) This planner continues to impress and get better with every upgrade!
The Share-Out feature for sharing my calendar from the Homeschool Planet planner to my Google Calendar is new to me and quite awesome. It was very easy to set up and now I do not have to copy information from one place to another as it is all done in one set up for me. With a copy and paste and a few clicks now each of my days are made that much easier. Whether I am actively planning in Homeschool Planet, or just checking what's our plan for the day on my Google calendar, now I'm all set! This makes a more organized and pleased mama!! For my scheduling purposes, I access Homeschool Planet via my Dell laptop running Win X on an Edge browser. My oldest daughter accesses her own login on an Asus laptop running Win 8 on a moderated Chrome browser. I have also done a quick check box from my iPhone 5C as well, though not many features are available for mobile yet (but a little pop up notice tells me it is in the plans).
Right now, those that sign up for a 30-day trial of Homeschool Planet in the month of June can also get a free lesson plan (worth $5-15!) and I highly recommend them! There are so many things about the Homeschool Buyers Co-op that I enjoy, one of which is the free printable school IDs which I used to originally set myself up with Teacher Discounts and local brick and mortar book stores. But in addition to that and the planner, I love that I always can find the best sales and prices for big curriculums that I enjoy using for history, extra practice websites, printable bonuses and more. Homeschool Planet, just happens to be one of my favorite features and I continue to be impressed.
One of the neat features for Homeschool Planet is that every one in your family can have their own login potential and really get organized. Right now, only my oldest student AppleBlossom (an almost 8-year-old budging the gap toward fourth grade) has a login identity in addition to myself. If my Princess Kindergarten student were older and reading, or even using the computer by herself I'd set her up a login identity as well. On my profile, I can see everyone. For organization sake, I've even added my Enginerd, Rascal toddler, and newborn Mermaid Warrior to my calendar so that I can add pertinent details for their lives to my schedule as well to plan around.
My daughter loves that the planner is customizable in that I can have one theme and she another, or for that matter she can change her theme as often as it suits her whim. Two helper engines are part of what keep me on top of things. First a scheduling helper points out things that have not been checked off on our list, while a grading helper pops of a grade book for activities completed that need a grade entered.
When this review period went live, I jumped right back into my membership for Homeschool Planet. While I still used Homeschool Planet over the last year, I had let the membership lapse as I was not making many changes or much planning with pregnancy, miscarriage, surgery, pregnancy, new baby and more as well as a full on change in our curricula. It was so easy to immediately do everything that I needed to do. As we were working on our Whistlefritz French curriculum review, I was able to set myself up some lesson plans for us to follow and my daughter was glad to jump in and lead her little sibling students as well knowing exactly what was next on our lists. Since then, I have gone on to purchase (the free one for this year's trial) a publisher approved Veritas Press Self-Paced History Lesson Plan as well as integrate some others that I also own including a very neat Virtual Field Trips plan for the summer! While our Middle Ages plans will be used soon, we have jumped into using plans for finishing up New Testament, Greece & Rome and it is amazingly simple and wonderful! Truly with the purchasable lesson plans, the only I would change is making them editable. Yet in a way, they are as I can make a new lesson plan based on another.
For instance, the plans for Veritas Press Self-Paced History and Bible include the readers as scheduled in the software program, however I also want to add for her to read the materials referenced on the History Cards. With "Applying" the lesson plan to my planner I cannot edit it so as to apply it and my edits in the future to another student. However, I can go in and edit after it is applied, and at any point I can "create a new lesson plan based on the current plan". This is a way that I can have a fully customized version in the future.
You can see by the screenshot to the side here where my original plans "Assignment 132" compare to their organized plans "Lesson 126…".  I love the simplicity of the plans, and find them to be worth the bundle prices. I also love that after buying a few sets of plans in different subjects that I am now more confident in designing my own plans for other courses that they do not currently provide. I will say, however, use the SAVE button if not the SAVE and CLOSE button when designing lesson plans. (Or recommend an autosave feature possibility!) I found out the hard way this past weekend, after more than a hour of work I lost lesson plans I was creating for one of our courses. This would be a good activity for mama when the kids are out running errands with the Enginerd and not in normal kid-interrupt-us fashion… (Ask me, how I know…)
All of the original things that I love about this planner that I discovered in 2015 are still true from my original review post. Yet, the Lesson Plan Marketplace makes it so much more easy to use and I'm thrilled with the idea of more curriculum plans coming in the future. Homeschool Planet is truly the best online planner that has student interactivity that I have tried, and I have tried most if not them all. I am delighted with what they have so far and each time it is upgraded I am thrilled even more. Definitely something that I plan to come back to and use again and again in the years to come.
Connect with Homeschool Buyers Co-op on Social Media Links:
#hsreviews
#HomeschoolBuyersCo-op
#homeschoolplanet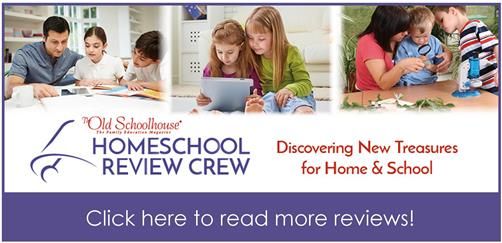 Related Posts