English on a Roll, and no I do not mean sushi… One of the things that I am learning as more years progress is that sometimes we need a bit of help in an area, such as grammar, thus
English on a Roll
 was very intriguing to this mama seeking any way to make it stick for my student. We were blessed to be sent an 
English Grammar Teaching Method
 Instructors' Set (includes 40 cubes and one instructors' manual) for English on a Roll. While the guide is written for classroom use, it is fairly easy to adjust in a homeschool setting. We also have special copyright permission to copy certain pages for single homeschool usage. Immediately, I noticed that lessons are very adaptable to what my student needs. Some we zoomed past, and a few we repeated or rather continued on for a few days to really get the grasp of the concept.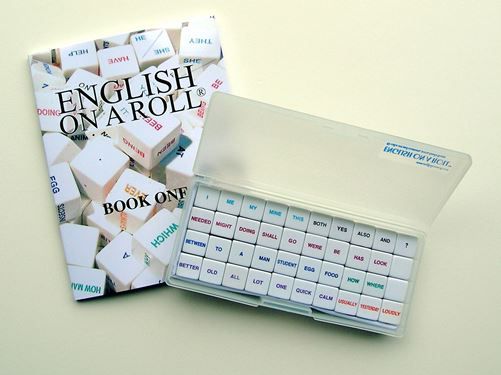 In a store, I'm not sure I would have picked this up. But this is such an incredible addition to our homeschool! In the past few years, we have used some popular grammar workbook and jingle approaches to teach my oldest daughter 
grammar
and it just hasn't stuck with her. In addition to not sticking in her mind, those approaches have been expensive and extremely time-consuming. The English on a Roll English Grammar Teaching Method is a fun, colorful, hands-on, interactive game-like format that includes both of my grammar school students in its study. While with other programs, I had to keep the girls separate and double our time, with English on a Roll, we all can play and learn and review at the same time. My youngest girl keeps asking to use it again the next day!
For a subject, that more often seems to bring kids to exasperated sighs, having a Kinder/First Grade request it… well that is saying something very positive indeed! (I apologize for my photos, they were taken upside down from my angle, but I have attempted to rotate them for easier reading to your angle on the computer screen…)
For this review
For the purposes of this review, I was sent an 8×11″ paperback course book. This includes the instructions for the teacher and the pages that can be copied for a homeschool setting. We also received a hard durable container with the word dice. These materials are all very well made and I see them lasting us many years. I love the dice and their container. There are 40 durable, etched, plastic cubes color coded for association and a 150-page course guide manual. My only caveat is that I wish there were an easier way to make copies of the student pages. I'm thinking perhaps if there were also access to a PDF of only the student pages to people who have bought a copy of the course guide would be a nice addition. Especially today, when it is so easy to click and print. Making copies before we settle down for a class is a little bit more time consuming, but having a home copier at home makes it fairly simple for me.
Using the program
I have two students that are appropriate for this program. Overall, the program is geared for anyone around age five all the way through adult to learn grammar. Especially good for beginning reading, literacy, homeschool, English as a second language, special education and even adult education. I will absolutely be telling my local Neighborhood Tutor about this program. My girls are working well and enjoying the process on a journey to truly learn the basics of English Grammar.
When it was time for a lesson, I got out the cubes for the girls and had them retrieve their folders (just brad-free folders) and something to write with. I jumped off to make copies of the student pages for a lesson or two, as they usually prefer to do more than one lesson at a time. Then we all sit on the floor and start. The guide walks me through everything that I need to do and/or say for a lesson and it is very pain-free. I walk the girls through the lesson talking about the specific cubes for the day, then give them the student sheets.
Usually, at this time, my eight-year-old third/fourth grader will zoom through the page. She does not always get everything correct. So this has been a great learning experience to see where she assumes she has a master a grammar concept that may actually need a bit more work. For her, we are also finding this activity to be a great time to discuss and review our Latin studies discussing conjugations. While my older zooms through, my five-year-old, almost six daughter stays with me and we work through each query one at a time. She is learning to read, so we are working on reading sight words as well as phonetic usages, and teaching the grammar connections. We've discussed the dice and how she needs Noun – Dark Blue, Articles – Dark Blue, Verbs – Red and so on. She is learning to have the appropriate noun-verb agreement to plurals versus singular terms. We are even working on punctuation!
I love seeing her progress as she goes from copying directly from the cubes (all capital letters) to realizing they are part of sentence she is creating and merging to lowercase letters as mostly appropriate.
https://www.instagram.com/p/BWp_SzTjgsr/?taken-by=cherryblossommj 
Thoughts
I am truly impressed with how well this is clicking with my middle daughter. She is one that was much later to show any interest in school-oriented activities and what I've gotten accustomed to using with my oldest daughter has not worked with her so far. But English on a Roll English Grammar Teaching Method seems to click with them both. It is fairly inexpensive for something that I can use for multiple years and many students. Only the initial price and then the copying of pages. The copyright date is 2002 and mentions the use of transparency sheets, which we absolutely do not use in our homeschool, but having the book written to a classroom is no bother and not hard in the least to translate to our individual homeschool setting. We are very happy with the progress that my girls are getting after using the program for just a few days per week. 37 lessons with review built in will probably get us a bit more than a year, but a studious person could accomplish it all in one year. My book says Book One, and I do definitely hope that is indicative of more books in the English on a Roll series to come!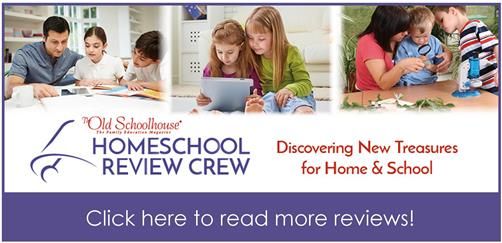 Connect with English on a Roll through Social Media:
https://www.facebook.com/englishonaroll/
#hsreviews
#EnglishonaRoll
#grammar

Related Posts