We are one entertained family! 
Heirloom Audio Productions
 has done it again with their latest adventure CD: 
In the Reign of Terror
! We have listed to this story over and over again, as well as our other Henty adventures and are enjoying the journey. I definitely need to add more of this thematic education or unit study way of learning to our school days.
My stash
This makes the fourth disc added to my collection of Heirloom Audio Productions' G.A. Henty novel dramatizations and we plan to keep adding to it. For the purposes of this review, we received a physical audio CD set and access to download digital components. One of my favorite bits of the digital components is the Study Guide and as my daughter is getting a little bit older, I definitely plan to take more advantage of these components. Radio drama was a big part of my childhood and I am delighted that we can share this with my children as they grow.
Related: Cat of Bubastes
Related: With Lee in Virginia 
Extras that we were blessed with (digitally) include access to listen to the audio online and make bookmarks. We also have access to download or read online a full color, vivid with graphics full novel of the G.A. Henty book In the Reign of Terror. Online we have access to listen to a soundtrack album for the drama as well as a digital poster for the Cast as well as an inspirational quote poster. A desktop wallpaper is available for download as well as the full script for the audio drama. Then, last but not least, is a full study guide for the entire drama split into about 4-8 minute segments. This is not the first time I have had access to digital downloads with the receipt of an audio theater set from Heirloom Audio Productions, but there have been changes and improvements and they are truly ramping it up with their new exciting Live the Adventure Club!
Audio Books in our Homeschool
Audio books in their full unabridged version and dramatizations audio theatre adventures have become a very integral part of our homeschool. Especially in regards to living books and truly bringing history and the overall timeline journey alive to my students. Truly the best word that comes to mind, when I think of the stories from Heirloom Audio Productions, beyond adventure, is immersed. With the audio theatre provided by an award winning and familiar vocal cast, my children and I are immersed into a historical world that is coming to life off the pages of a classic vintage story book. G.A. Henty novels are on the reading lists for both our Classical Christian Education lists as well as our newly found love for Charlotte Mason based method schooling. My children were already going to be reading these stories eventually in their studies as the topics come up. However, now with the vivid imagery and imagination shared in these dramatizations… Now they do not have to read the story and just get through it. Now, they can be fully immersed and join the adventure with their imaginations fully fueled.
In the Reign of Terror

by G.A. Henty
Series: The Extraordinary Adventures of G.A. Henty #7


Also in this series:
The Cat of Bubastes
,
Captain Bayley's Heir
Also by this author:
The Cat of Bubastes
,
Captain Bayley's Heir
Genres:
Christian Historical Fiction
Published by
Heirloom Audio Productions
on 2017
Format:
Audio CD
,
PDF
Length:
2 hours 30 minutes
Source:
Homeschool Review Crew
In the Reign of Terror is the 7th in the collection of The Extraordinary Adventures of G.A. Henty from Heirloom Audio Productions. Two and one-half hours of non-stop entertainment and adventure begins here for all ages, but especially ages 6-adult. The setting is the French Revolution with characters of the day including an English traveler and his interactions with famous historical persons such as Robespierre and more. Much in the same vein as With Lee in Virginia and the Cat of Bubastes, In the Reign of Terror follows the story of two teenage boys during a great historical moment in history.
At first, I was concerned about introducing this timeline to my daughter. While I have four children, two are in the age range for this audio drama, and we were all listening, this was to benefit my oldest and myself. We have yet to study the French Revolution and what an introduction this was! It was scary, but there was also hope available and what an incredible message to send and prepare for my daughter.
While we haven't started to study French history before now, we have been studying the French language in the last year and it was elegantly done that much French language was woven in throughout the story and in a way for my daughter to recognize and acknowledge. In The Reign Of Terror is a powerful tale that reveals what happens when God is taken away from culture. In The Reign Of Terror is produced in a warm, compelling way for family listening and could be the single best "impact gift" your child will be exposed to this year.  Now, this is the perfect springboard for further investigation!
Study Guide
While there are a lot of bonus or extras available, one of the best is the Study Guide. It is a vibrantly graphic document of around fifty pages that walks through the entire audio drama. Separated into sections that equal about 4-8 minutes along questions for Listening Well (think Narration exercises), Thinking Further (think Discussion Questions), and Defining Words (hello dictionary skills!). There are inserted photos and biographies and materials to bring the story beyond the page (it is a novel after all), beyond the audio, and beyond the discussion. These materials are completely a blessing to any family looking to go a bit deeper and you can truly take it as far as you want to go. There is a Recommended Reading List, more biographies, and other bits in the back of the guide to keep you going as well. So much material, all included in here. Pulling it up on a digital device is truly the way to use it well.
I have thought about printing it, but the price for the ink and paper just wouldn't work out for me. Using it digitally is worth it and so simple to do from my iPad tablet and laptop computers. I do have my guides in my storage systems, but I also really like just going straight in through the Live the Adventure Club. The self-paced options and checking off bookmarklet system is amazing…
Live the Adventure Club
I already mentioned all the extras that we had access to with this review. Specifically, in this review, we had access to the new and amazing Live the Adventure Club. At first, I thought this was just a login account to be able to access digital resource materials for multiple adventures owned by a family, but oh. my. word. It is SO MUCH more than that! Logging in I can go to my library and indeed get access to the digital materials I have from this adventure with In the Reign of Terror. Yet… after poking around I have discovered that I also have access to a step by step process to walk us through the adventure complete with discussion and more features that I hardly know how to name!
It is like a self-paced course featuring the French Revolution!
Step by step, read along script
MP3 online access to the audio drama
Chapter Quizzes
Bookmarklets to mark as Finished, Favorited, and Bookmarked
Roll-over definition vocabulary
There are study guides available for all of The Extraordinary Adventures of G.A. Henty I discovered and I am chomping at the bit to get my daughter started on Beric the Briton and soon The Dragon and the Raven too! This is going to be an incredible year and made so by the impressive materials provided by Heirloom Audio Productions. Truly, one of my favorite curriculum providers by far!
I've said too much already I'm sure, but I feel I would be remiss if I didn't also mention that the Live the Adventure Club gives access to an Old Time Radio Vault with a plethora of wholesome, public domain content right at your fingertips easily accessible with a click. This also includes bookmarklets to mark completion! Love this self-paced option!! In the Educational Treasures section, there is so much more that makes me giddy as a homeschooling parent and history buff. Study Guides, Constitution Curriculum, and rare vintage public domain text books make me smile and they are ALL here, just a click away.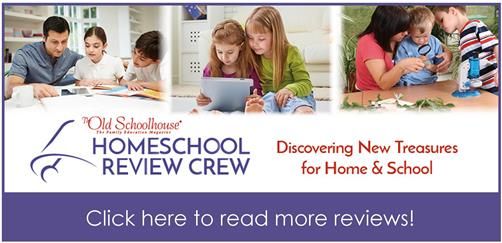 Connect with Heirloom Audio Productions on Social Media Links:
Facebook: https://www.facebook.com/HeirloomAudio
Twitter: https://twitter.com/HeirloomStories
Google+: https://plus.google.com/b/114534826166314080647/114534826166314080647
Instagram: @HeirloomAudioOfficial
Hashtags: #hsreviews #HeirloomAudio #InTheReignOfTerror #LiveTheAdventure #BringingHentyBack #AudioAdventures

Related Posts