If you were to ask me what the one most important part of our homeschool day would be, I would not hesitate to respond with something along the line of books, our reading. We are absolutely a book and story loving family and Progeny Press ~ http://www.ProgenyPress.com) is one of the golden names for study guides. This year we have been blessed with the opportunity to review The Bears on Hemlock Mountain E-Guide (Grades 1-3) for use with my third grade daughter.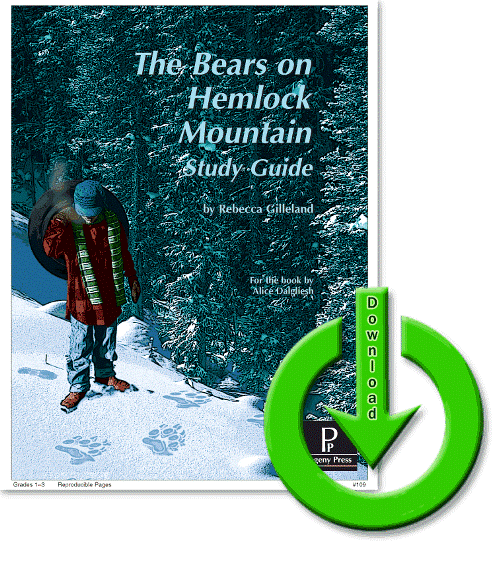 My daughter already has gotten into reading other novels and short books by Alice Dagliesh and has started to read The Bears on Hemlock Mountain. In the past, we have also used and enjoyed other guides from Progeny Press such as The Minstrel in the Tower and Miss Rumphius. With our experience, I believed that this guide would also benefit our family for some literary analysis homeschool studies. For the purposes of this review, I received a PDF downloadable copy E-Guide, which I downloaded through my account on the Progeny Press website. Physical copies are also available for purchase through their website and I believe homeschool curricula retailers.
I love having a PDF E-Guide in my homeschool files! While so far I have only used these guides with one student, I have three more that will come up the ranks over the years and these will be a perfect fit to use for them as well. The E-Guide is all black and white and easy to print on my home printer. In the past, I've just printed it one sided, but now I have a fancy duplex printer and this time I was able to print on both sides, saving even more paper! The price is great for the concept of being able to use it again within my family.  The download version appears to be exactly what one would find on a CD. Permissions include the ability to reproduce pages for use in the classroom or home for one teacher.
As I've mentioned in the past, AppleBlossom is an interested student and I am still trying to find the right learning and teaching styles for us. She loves reading and has a very high reading level, high school or beyond really. However, her comprehension is still in the very basic levels. Well… I don't know if that's quite an accurate statement, but in other words she can read anything and tell me about it with great detail. Yet, if I try to get her to answer directed comprehension questions she balks, and I guess, almost gets stage fright on responding to the answers. She is not capable of doing a study guide on her own and truly really needs my guidance. If it was not for publishers like Progeny Press to provide such guides, I probably would have missed this, I guess I'd call it, fear in her and I want her to strengthen these skills.
Our guide is copyright 1993, but still going strong and worth every penny. Staring with a Synopsis, Background Information, Author biography, and Before-you-read Activities there is plenty to do, utilize, and discuss! *Dictionary Skills *Discussion Questions *Vocabulary Activities. A reader could read a book and then be done with it. I want my students to strive for more though. While, I do not want to "row" a book or read it over and over again within a short period of time… I do like the concept of really making a book into a unit and bringing out all sorts of elements.
My daughter's thoughts:
She tells me, she likes Progeny Press Study Guides for Literature. While she believes the questions are hard, she likes to go through the guide with me. The guide prompts her for thoughts and concepts she might have missed from the book before they were pointed out. She likes how the guides incorporate scripture verses because other things she has found do not do that and she likes bringing things back to the Bible.
How we used this
I downloaded the E-Guide from my Progeny Press website account and printed the PDF double sided on my duplex printer. I used an old plastic slider binder to hold the pages together. We are reading the story, The Bears on Hemlock Mountain, as it is included unabridged in the book You Read to Me & I'll Read to You (20th-Century Stories to Share selected by Janet Schulman). I let her read through the book on her own first and now we are going back through two chapters at a time reading and answering questions. Some times she writes out the answers after we have discussed it. Sometimes I am writing the answers as she dictates and narrates back to me.
Other thoughts…
I already had the book from one of my book lists, but looking at the recommended sections from Progeny Press guides I believe that all of the choices are sound and I wouldn't be disappointed to study them with my children. I have been happy with all of my choices thus far. The Bears on Hemlock Mountain E-Guide (as well as The Minstrel in the Tower and Miss Rumphius) is/are for Lower Elementary, but Progeny Press also has guides for Upper Elementary, Middle School, and High Schoolers as well so be sure to read the other reviews to learn more about all the levels!
Connect with Progeny Press on
Social Media Links:
Facebook:  www.facebook.com/progenypress
Twitter:  www.twitter.com/progenypress
Instagram:  instagram.com/progenypress
Youtube:  https://www.youtube.com/user/ProgenyPress
Pinterest:  pinterest.com/progenypress
Hashtags:  #hsreviews #progenypress #literatureunitstudies #literaryanalysis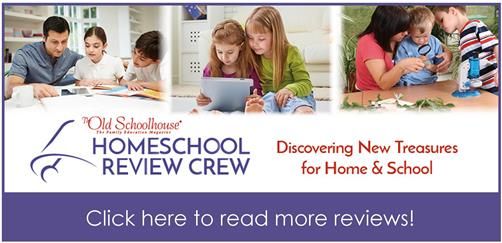 Related Posts