This year, we have changed things up a bit and I did not have a real geography study plan set out. When the opportunity to review Let's Go Geography and their world geography Year 1 program came up I was delighted to accept for our family. For the purposes of this review, I was given access to a subscription of one year of geography studies. This year is the first year of three planned for a full curriculum to cover many of the countries of the world at about 26 countries per year.  My access is intended to be used by one teacher for my homeschool. I am using this program with two of my students that both fall within the K-3 range.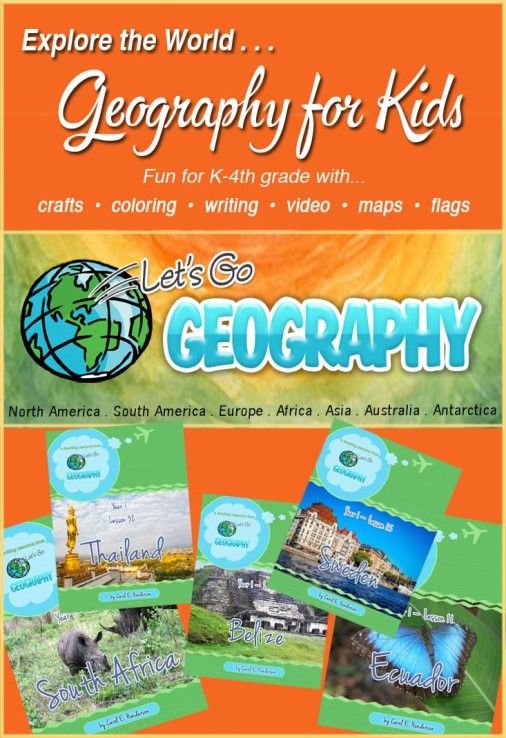 We are using a long day each week to spend studying with
Let's Go Geography
. Each of my girls has a three-ring binder where they are keeping their pages. Everything for the curriculum is on the website and available as a PDF download which has many links to YouTube videos and other online references as needed throughout the studies. The way that this is currently working for us is that I will Login to my account on the website and then head over to My Subscriptions. From My Subscriptions on the website, I can access our next lesson and the appropriate files. I do this a few different ways.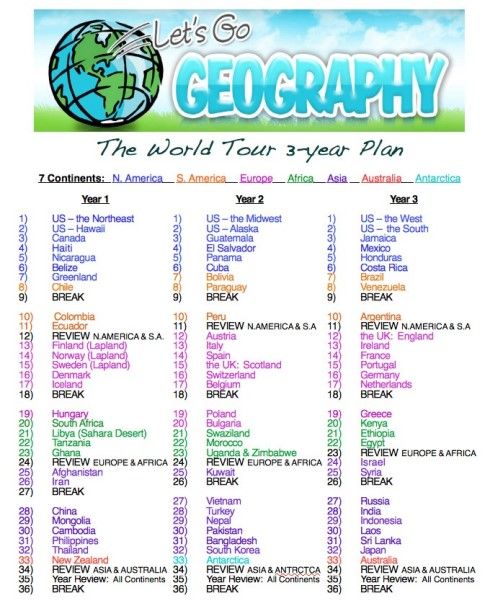 I login via my iPad 2 and download the PDF file to iBooks. I also login via my Dell Laptop running Win 10 through either Chrome or Edge and download the PDF file. From my computer, I choose to print the coloring pages, flag pages, passport pages, and notebooking pages for each of my girls. My third grader is using all the pages, my Kindergartener is just adding the flags and coloring pages to her binder. Back on the iPad we open the eBook file (or PDF if you prefer) and sit down together for a lesson. I read the text to my girls and click on any suggested links. We do an entire unit at one time in one day, rather than stretching it out, and this works well for us.
An example lesson: Hawaii, USA
We did a lesson on the United States of America, but on a separate week, we had a lesson specifical on the Hawaiian islands (which is also part of the US). I downloaded a coloring page of the Hawaiian islands for each girl. I printed the flag page and each girl colored and cut out a flag to attach to their passport pages. There are three flags per page, and my older daughter used the third flag to add to another little passport she already had so she can see the flags all in one place (Let's Go Geography also has a passport file available to purchase and download on the website for this type of activity). The Hawaii file is a 30 page PDF including cover and copyright pages. Links are included to download coloring pages, craft projects, and open video on streaming sites such as YouTube. Alternating back and forth, we use both the laptop and iPad to stream the videos that are linked within a lesson. We watched videos on YouTube that discussed the segments and regions of the United States, as well as the cultural people, a performance of the National Anthem, and more. It gives an element of the study that brings the people of the local we're studying to life. It is no longer just a discussion, but also something real.
If I was creating something from scratch, this program is very much like I would do. Online there are widgets to mark completion or favorite a lesson which makes it very accessible in a self-paced format for a slightly older student. (Would love it if you could make student logins separate from a parent account to protect order placement and the like.) There was more than enough for my Kindergarten student who is learning most of this orally, and there was plenty to set up my 3rd grader for more prompted research. We did go to the library on multiple occasions to look for books on the particular regions we were studying, but our public library is severely lacking. So instead, we discussed things I had on hand and added in other elements.
With Hawaii, we put on leis and danced around. We watched a particular new Disney movie featuring islands and discussed what it would be like to be surrounded by water (we are landlocked in our current domicile). We used small exercise balls we have around the house and called them coconuts and discussed how awesome is our God that he created something so universally beneficial as a coconut.
I think that Let's Go Geography is well done. I could do something similar, but the work is all done for me and thus this mama is content and has more time on her hands! The videos and articles linked to explore the material further are provided and available at the click of a button. I really enjoy that we can take it as far as we want. We studied Haiti and Nicaragua very briefly, but spent hours on Canada and even now my Kindergartener is still pointing out every Maple leaf and Canadian flag she comes across. Our study of Haiti happened to coincide with the passing of Hurricane Irma and gave us a peg board to jump off and study hurricanes and extreme weather as well as to understand what sort of buildings these people live in.

Connect with Let's Go Geography through Social Media: 
Facebook:  https://business.facebook.com/letsgogeography     @letsgogeography
Pinterest: https://www.pinterest.ie/letsgogeography/                @letsgogeography
#hsreviews
#geography
#homeschoolgeography
#geographyforkids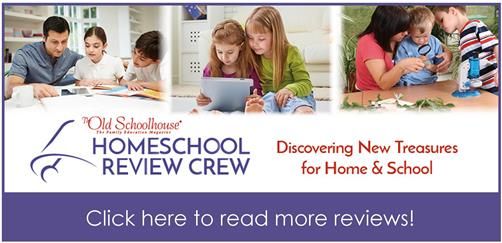 Related Posts