One of the best additions to our homeschool repertoire in the past few years is the inclusion of audio dramatization adventures especially The Extraordinary Adventures of G.A. Henty from the amazing creative of Heirloom Audio Productions. Most recently we have journeyed to the far west in the United States of young America during the gold rush era in Captain Bayley's Heir.
Over the last several months, we have joined and enjoyed the community of the Live the Adventure Club which has given us immediate access to bonuses that enhance our Captain Bayley's Heir study. For the purposes of this review, we received a physical Audio two-CD set and access to digital components added to our online account.
Audio Adventure
We love having a physical CD collection of Heirloom Audio Productions adventures. Through our experiences with The Extraordinary Adventures of G.A. Henty, we've journeyed back in time in the car on the way to doctor appointments and the grocery store. We have sat in our living room with coloring pages at the ready and imaginations running wild in a vivid manner. From the fear and expectation of false accusations, the rush of waves and possible impending doom upon a ship, to the intensity of emotions brought about to imagine being in the middle of a Native American Indian attack on the frontier and so much more have filled our learning minds these past few weeks.
Related: Cat of Bubastes
My oldest student, an advanced reading eight-year-old daughter (working on a typical 3rd/4th grade level) has revisited the adventure of Captain Bayley's Heir we've been listening to as a family on her own through logging in to our family account on the Live the Adventure Club website. On the site she is able to mark favorite chapters and keep track of her spot. She has gone through trivia questions and gone back again to look for answers she missed the first time.
While G.A. Henty books are classic vintage and often available as open domain digital copies we absolute prefer the PDF digital full-color eBook from the bonus features of Heirloom Audio. My daughter is reading the script while listening but she has often sat down and spent time reading silently on the full color PDF eBook which I have downloaded into our iBooks on my iPad (2nd gen.). My kid is a rereader and Heirloom Audio makes this a fun possibility with different options. She is getting the visual story from the typical reading but it is colorful which makes it different and exciting. Then she is getting the auditory experience from the audio drama created by such amazing talents hat have become well known to us and family favorites.
Related: With Lee in Virginia 
Listening for hours on end to audio theatre was a big part of my own youth growing up and having it possible to continue such things with my own children is a wonderful blessing. We are loving the individual adventures of G.A. Henty novels, but also the other vintage classics that are available in our membership section of the Live the Adventure Club website are cream to the top of our adventures. So far we have listened and enjoyed our adventures, but as my one daughter is the prime age and now my middle daughter is getting closer to an age appropriate for comprehension as well I am making big plans for our next school year including many adventures and resources from the Live the Adventure Club.
Bonus Content
Digital "Bonus Content" included with access to this review is much as I've talked about in previous reviews. We have access to listen to the story audio streaming online or download as a zipped file, the Captain Bayley's Heir eBook to read online or download as a PDF, official download or access to stream the Captain Bayley's Heir Soundtrack from Emmy Award winning composer John Campbell,  a PDF to a Cast Poster, Study Guide and Discussion Starter PDF or read online link, PDF for a Hymn Poster related to the story, and a download to a Desktop Wallpaper featuring the image for the story.
I have to admit that my favorite parts include the Study Guide and all that lies behind the Start the Adventure button which leads to a self-paced section that is ideal for my oldest student to really dig deep into the adventure. She loves being able to prove herself in the results of the quizzes and I'm so delighted to finally find a comprehension activity that she is enjoying as this is a hard part of our homeschool studies for her. So I'm glad to promote it and encourage her to keep on trekking through with more interactivity with this story.
Related: In the Reign of Terror
Captain Bayley's Heir

by G.A. Henty
Series: The Extraordinary Adventures of G.A. Henty #8


Narrator:
Heirloom Audio Productions
Also in this series:
The Cat of Bubastes
,
In the Reign of Terror
Also by this author:
The Cat of Bubastes
,
In the Reign of Terror
Genres:
Christian Historical Fiction
Published by
Heirloom Audio Productions
on September 2017
Pages:
315
Format:
Audio CD
,
PDF
Length:
2 hours 30 minutes
Source:
Homeschool Review Crew
Buy from Publisher
"Amazing Grace, How Sweet the Sound..."

Can this song or these words ever be heard without a slight tear to accumulate? Captain Bayley's Heir is a story all about grace. Grace from God, and the ability to show grace to others. You cannot earn it, it is a gift that you can only accept.

Frank is on the adventure of a lifetime. Not only does he transverse social atmospheres, oceans and terror, wagon trains and rides west, with people of a diverse variety... he also transverses the ultimate adventure to learn what real grace is all about.
A boy named Frank in his late teens is on quite the adventure as the story of Captain Bayley's Heir unfolds. This one is a "grand, American adventure" and action packed from the start. To be able to watch my daughter's outrage as she heard Frank be falsely accused and the fear and anticipation that built with the first disc as he headed west away from all family ties and everything he knows just to be able to prove himself worthy to his uncle, Captain Harold Bayley. His adventures with a host of amusing characters along the way to a golden ending have provided us with giggles, chills, and even a few tears.
Captain Bayley's Heir is the eighth adventure added to the collection of The Extraordinary Adventures of G.A. Henty and our first school introduction to the gold rush era of history for us. And just a random note: "burped poetry" as in randomly spoken is a wonderful habit to have. Some burst into song, some spout poetry and I love it.
Study Guide
On her own, my daughter goes through the story and questions, vocabulary, and so forth through the Live the Adventure Club. Together using the Study Guide & Discussion Starter PDF we go through the Listening Well, Thinking Further, Defining Words, recommended reading book lists, and Bible Study guide.  As I've said before:
While there are a lot of bonus or extras available, one of the best is the Study Guide. It is a vibrantly graphic document of around fifty pages that walks through the entire audio drama. Separated into sections that equal about 4-8 minutes along questions for Listening Well (think Narration exercises), Thinking Further (think Discussion Questions), and Defining Words (hello dictionary skills!). There are inserted photos and biographies and materials to bring the story beyond the page (it is a novel after all), beyond the audio, and beyond the discussion. These materials are completely a blessing to any family looking to go a bit deeper and you can truly take it as far as you want to go. There is a Recommended Reading List, more biographies, and other bits in the back of the guide to keep you going as well. So much material, all included in here. Pulling it up on a digital device is truly the way to use it well.
Connect with Heirloom Audio Productions on Social Media:
#hsreviews
#HeirloomAudio
#CaptainBayleysHeir
#LiveTheAdventure
#BringingHentyBack
#AudioAdventures
#AudioDrama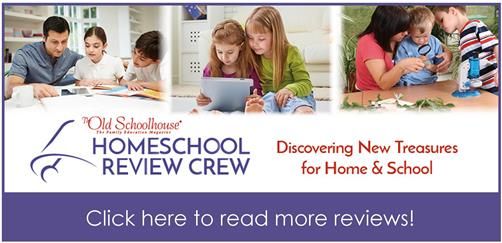 Related Posts