A few months ago, I was trying to find something to tide us over through the summer for my girls while browsing in our local Neighborhood Tutor teacher's store. I came across a new set of workbooks, Channie's Visual Handwriting & Math Workbooks, that the owner was very excited about and had just added to her shelves during her last expo shopping event. I was thinking that My First Letters (PreK-1st)  might be just the thing to get my eager to learn preschool three-year-old son started in the right direction with a little bit of fun and guidance as an introduction to "school". I'm also putting the Easy Peasy Cursive (1st to 3rd) and One Page a Day: Double-Digit Math Problem Workbook  (1st to 3rd) on my probable school supply list for next year for the girls. 
One step at a time
For the purposes of this review, I was sent one copy of My First Letters 80-page two-tone green workbook to use with my preschool age son. He has no experience with penmanship and this is his very first introduction to writing those letters he is loving to recite. This workbook includes coloring, tracing, and copying in a helpfully repetitive format to help master the skill of English alphabet letter writing. We are taking it slowly to encourage my son, but I am eager for what I see in the pages to come.
The pages are glued at the top in a horizontal layout. They are printed in an attractive two-tone green color scheme on a durable and easy to write on paper. We were also able to easily remove a page for him to have better access and angle to write and color in the image with thick black lines. 
A great find after several years
With my first daughter, we tried to go straight into a curriculum and I had no clue how to really start her handwriting knowledge. The curriculum workbooks were too hard and had no direction. We had to back up and buy a supplemental workbook to start over to learn the basics of letter formation before continuing on. Later with my second daughter, I tried to put her straight in the supplemental workbooks we had found, but they were filled with images and manipulatives that left her in sensory overload. Now, with my third student, my son, we are trying Channie's My First Letters and so far enjoying the introduction for him.
Our experience
He has played for months with the idea of the shapes of letters and sounds but has a very inappropriate grip and no awareness of writing letters. We started working on the very first page with the uppercase letter A and I set him to it with a little introduction on strokes and following the tracing lines and walked away. When I came back to check I almost assumed that his sisters had jumped in and completed the page for him, but they all insisted it was his own work and he then showed me again with another example. While a whole page is a bit much for him in one sitting, one line or at least a half of one line seems to be a very appropriate amount and he is proud of the progress and his letters are recognizable. He is also working to stay in the lines and fill in a coloring image completely, such as A is for Apple.
On the next page, he found the skill to be a bit more daunting with the circle of the lowercase a. But he was still able to make a few and they look very much like an a and are the correct sizes and nearly uniform. I think that if we keep at it, we will continue to have a good bit of progress. He likes his Channie's workbook and I like his enthusiasm. The clean crisp lines of the pages and guidelines are an attractive starting point with just the right amount of guidance. The coloring images chosen are just the right amount of wrist and muscular strengthening exercises with a flare of fun.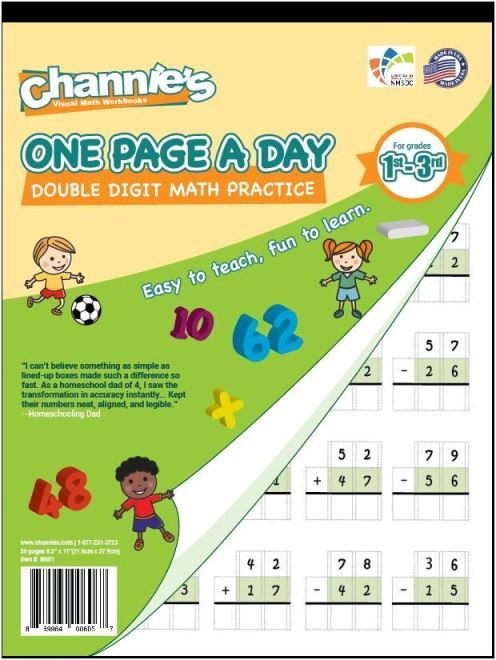 Watching how the box concept works with the very basics of first letter writing I am extremely eager for the ideal to include this in a copywork exercise for my third grader as she starts to get into more complicated math equations to practice her facts and keeping them lined up. I'm also enthusiastic about the idea of including my K/1st-grade daughter and my 3rd-grade daughter to help them get a slant to their cursive skills. I think the entire Channie's line may find a welcome place on our homeschool shelves.

Connect with Channie's on Social Media: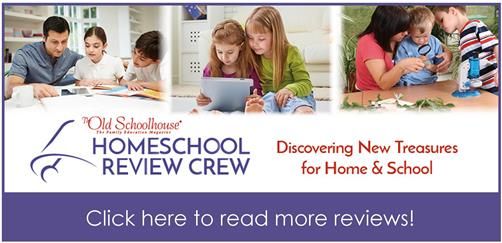 Related Posts