Several years ago, I was introduced to Super Teacher Worksheets and I am delighted to again come to tell you just how helpful this Individual Membership website has been to my teaching this year. In 2015, you may have read my beginning opinions of this printables and worksheets website. In the depths of 2017, a good two years later I still love using this resource and it is one of my preferences. Once again, for the purposes of this review, I was blessed to receive a one-year individual membership added to my existing account.
Generally,  I have found myself looking for extra practice and using many pages as supplemental work. For example, my toddler preschool son is just now starting to learn the basics of penmanship. We have workbooks, but sometimes there is a letter he needs 
just that much more
practice with. I'm thrilled that I can go in and download to print individual PDFs for each letter he needs  (I also have the option of manuscript or cursive). My third-grade daughter is doing well in many subjects, but she really struggles with reading comprehension exercises even though she is a very advanced reader. Using Super Teacher Worksheets, I am able to browse and print the appropriate sheets for her. She is delighted that I have found pages for books she adores such as 
Charlotte's Web, The Boxcar Children
series, and The Magic Tree House series.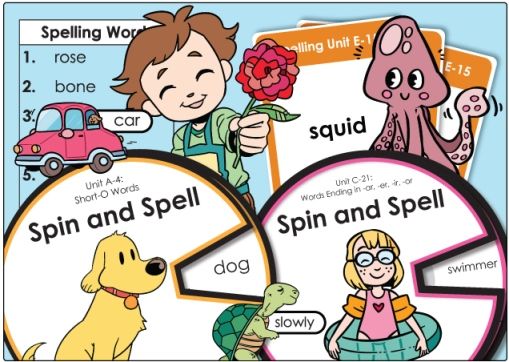 A Teacher's Best Resource
This site covers many subjects like math, reading, writing, phonics, early literacy, penmanship, grammar, spelling, science, social studies and has other special features such as chapter books, holidays, puzzles & brain teasers, worksheet generators.  They also have many worksheets available in Spanish. We are not taking advantage of the Spanish pages or generators currently, but there is so much more we are using year-round.
Recently, we went on a family trip as the Enginerd headed off to the wild west for an annual fishermen journey I went with the kids to stay with the extended family for lots of cousins and grandmama time. In preparation for the trip, I put my daughter on Super Teacher Worksheets, gave her a general list and had her print out about fifteen worksheets for each of them. In my one account, we are able to access pages appropriate for my three-year-old eager to learn beginner son, my hesitant and "princess enthusiast" six-year-old daughter, and my adventure and animal science loving eight-year-old advanced reader. It is all there.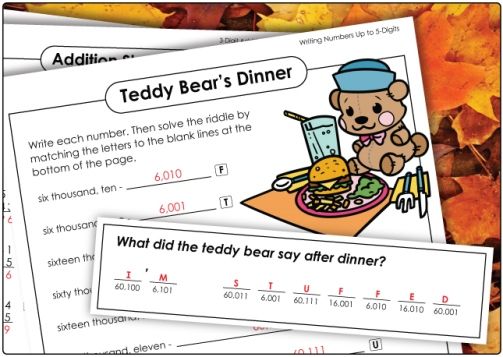 We have coloring pages, penmanship, science classification that includes coloring/cut/paste, word search, code search, literary analysis, letter-specific coloring pages, and so much more printed off. Then while away from home and our normal surroundings we are able to just pull a few pages out. Do our work and then continue on. School success out of town!
Only as far as a click of a button and the printer
I really enjoy Super Teacher Worksheets. The clip art used is not gimmicky or saccharine sweet, it's pleasing to the eye and a help, not distraction to the work needing to be done. Truly, there is a lot on the site that is available for free. One can go and see for themselves just how high quality the worksheets really are. But the membership provides so much more! One of my favorite features is the File Cabinet. As I'm searching for worksheets appropriate for our studies I can click a magnifying glass to preview, a printer to printer, or save it to my file cabinet. In the digital file cabinet, I can come back and preview worksheets that I have chosen to save either for further months or future unit studies and print them when appropriate. Everything is truly just a click away!
There are so many resources available, I cannot see anyone not liking this membership website. They really have a great thing going here. I'm proud to be a member and spread the word. I know for certain that these worksheets are causing my children to have an eagerness about school. When they see pages like these, they know that "fun school" is a foot!
While I have a variety of curricula that I use in my day-to-day schooling, there is so much where I can apply Super Teacher Worksheets as much of the work is already done for me. These are quality printables, that I am delighted to use and have recommended again and again to family and friends for their own supplements. However, it could be used to form your main materials as well and not just as a supplemental worksheet assortment.
https://www.instagram.com/p/BZmG7DcjCa6/ 

Connect with VENDOR on Social Media:
#hsreviews
#worksheets
#printables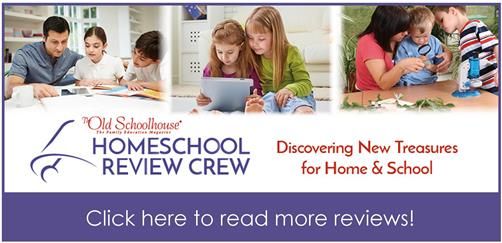 Related Posts