Over the years since I have started including computer schooling into our days from time to time I have often heard of the incredible skills learned with Reading Eggs, but it was not until now that I was able to discover the magic for myself with our own kiddos. For the purposes of this review, I was given a six-month access for two students. We added the access to a trial I meant to do but didn't several years ago for my oldest AppleBlossom. So now she has until early April 2018. The Princess has until mid-April and the Rascal we had a two week trial that ended a few days ago. We currently have access to Reading Eggs Junior (ages 2-4), Reading Eggs (ages 3-7), and Reading Eggspress (ages 7-13, grades 1-6), and also to MathSeeds (ages 3-9. Speaking of which, there is a great Free 4 week trial available!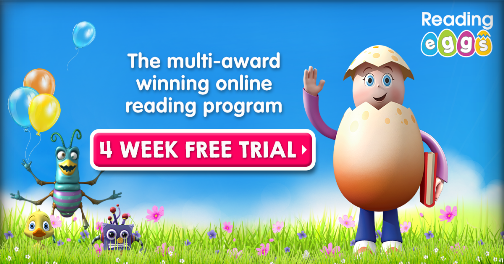 When I set things up I had a bit of confusion and instead of getting things set up as I originally intended for my three year old and six year old children, both learning to read, I actually set things up for my eight year old advanced reader. However, my three year old did well with the review trial period and we are trying to budget time for us to continue his profile as well as the girls. This is an online subscription and we use it nearly every school day.
While at first I did not intend to continue things with my eight year old, I was shocked to discover that there are indeed things that are right at the level where she needs to work to improve and master certain skills. But more on that in a moment…
Reading Eggs Junior
Rascal has always been interested in working with electronic devices. We tried to set up Reading Eggs (website) as accessible through a moderated kids Freetime in the Web Browser of our Kindle Fire 7″ on my oldest child's profile. She can get to it, but needs to click a lot of things and go through the sign in process and all that. She can do it, but it is too complicated for the younger children. Even my eight year old prefers to access it on the iPad, she says the Kindle is much slower. She says the iPad seems to work faster than even my Dell laptop or iMac desktop computers as well.
The best way we found for the Rascal to work with the program is a computer connected to a TV or a 2nd generation iPad through the Reading Eggs iOS app or the Safari browser on a 1st generation iPad. He had been enjoying both Reading Eggs Jr. and Mathseeds. Both were perfectly appropriate for the level he is on and they entertained and challenged him.

Reading Eggs
The Princess is my different child, she is my 'spirited' girl and I am in a whole new world learning how to teach her. She is working in Reading Eggs (not Jr.) and Mathseeds. It amazes me how she is cracking out the lessons. We are still not at a point where she is truly reading, but she is gaining practice and skill with every attempt. Reading Eggs is a program designed for children ages two to thirteen and this makes it where it is both a little silly, but also just perfectly leveled at where she needs to work most.
It is my understanding that the entire program is built on scientific research and designed by educators not just a random programmer making a buck. The highly motivating activities keep my kids going and continuously begging for just a few more minutes.
I love the Progress Report emails that I am getting showing me how the Princess aka Orange Blossom is progressing on her Map. When we first started she had the opportunity to just start at the beginning or to take a placement test. I was shocked and overjoyed that she actually placed all the way to Lesson 20 in her placement test! With our other reading curriculum I have been feeling very malaise with her and frustrated that she just isn't getting it. But she proved here she is actually getting some of it. Now, she is able to practice and learn even more with a positive interactive format.
In future progress report emails I have also been given tips on how to practice with her with things such as making our own cards and reviewing certain letters sounds or concepts. We also have access to Bonus Material in our account dashboard with printables and activity sheets which work great for her. She is reaching milestones with each time we practice and I'm starting to feel enthusiastic again that she can learn, even if it is differently.
Reading Eggspress
AppleBlossom is working through Reading Eggspress and making progress as well. She was the one where I was thinking she can read anything, she doesn't need help or practice in reading. But I did know that she really struggles with comprehension exercises (think literature guides, etc) and what has surprised me is this interaction with Reading Eggspress is the first time she hasn't balked and refused to do comprehension work! She loves the end screens when she has finished a quiz or task with a kitty, fireworks, or escaping butterflies. They excite her and make her want to continue to the next one. She loves that she has interacted with Greek Myths she has met in her history studies, such as Apollo, that she can then read about again here. She prides herself of being a reader but always thought comprehension work was an annoying extra step, here she is loving it.
With the placement test for AppleBlossom (age eight) she placed a 1/8 of the way through the 4th grade content.
AppleBlossom has successfully completed the five lessons in Map 21 and is reading at a Grade 4 level. By finishing this map, AppleBlossom is 1/8th of the way through the Grade 4 content

In Map 21, AppleBlossom read five different fiction extracts (Lexile levels 670L–720L), and worked to develop a range of comprehension strategies

AppleBlossom increased reading fluency by reading a complete book, Dinosaur Eggs, 680L (Word count 2300) and completing a Reading Assessment, The Tale of Tiddalik (Level 23, 700L), and scored 72%

On average this amount of work takes students between 3–4 hours to complete. This is an achievement that should be celebrated. Congratulations AppleBlossom!

Reading Eggspress progress email
The program (on the iPad) is so simple that I can just let the kids login and go. From my computer, I love the simplicity of logging in to the parent's dashboard where I can see at a glance how they are doing. My AppleBlossom started well into a level above the grade we call her, but I'm able to show her that she is getting an average of 65-70% on quizzes and comprehension exercises. She is advanced, but now knows where she can work to get even better within Reading Eggspress.
During the review period, my struggling reader the Princess has gone from Lesson 20 to beyond Lesson 30 on her map. She is progressing and starting to remember skills and that is more than I could have ever asked for. On the Reading Eggs dashboard it gives me bullet point updates on her accomplishments and this is a boon for us all! In Reading Eggs Junior, my son Rascal was able to watch videos and play games and from the dashboard I am able to see which video he liked most on a particular day and which games he has completed. It is a great tool for me to be able to sit down and really see where they are at beyond just the moment of looking over their shoulder and something I truly appreciate.
Ending thoughts
Now that I have already talked your ear off… Mathseeds is another portion of the program that they have used loosely, but not extensively. It is also done well with interesting and exciting interactive bits. Other things that I have discovered in my Parent Dashboard in addition to updates my their progress is an extensive Parent's Guide with photos on how the program works and Homeschool Guides with so many great recommendations from the app all the way to poetry currently available for K-2 grades. I'm going to be printing these out and using some of the ideas, especially for the Princess.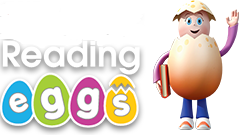 Connect with Reading Eggs on Social Media Links for Reading Eggs:
•   Facebook: https://www.facebook.com/readingeggsUSCA/
•   Instagram (handle): readingeggs
•   Twitter: https://twitter.com/readingeggs @readingeggs
•   Pinterest: https://www.pinterest.com/readingeggs/
•   YouTube: https://www.youtube.com/user/ABCReadingEggs
 #hsreviews #readingeggs #learntoread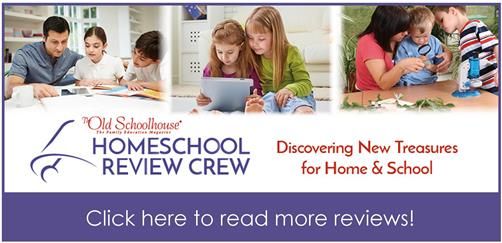 Related Posts