Overall, I am very satisfied in my curricular choices, however, I have still been on the search for an appropriate Bible Study for us and now I'm intrigued to try Kid Niche Christian Books and their book
Weave Your Word in Me — Part 1 for review. From what I am told and what I can see thus far, this program is compatible with the following Bible translations:  KJV, ESV, NKJV, NIV, NASB, NABRE. From my college diploma Religious Studies I have collected quite a few translations. My daughter's Bible is actually a HCSB, while mine is NIV and we have had no issues working through with these. This review period has been my first introduction to Kide Niche and I am intrigued to see what else they come up with in the future.
What did we receive?
For the purposes of this review, I received a package in the mail of loose papers. A cardstock intact cover perfect for sliding in the front of a notebook, and hole-punched pages on a heavy pound paper in full cover printed from and back to fill the rest of the book which I placed inside my notebook binder. It was very open and go for me.
My goal with this curriculum is to use it to it's fullest with my eight year old daughter who is academically in a mixed 3rd/4th grade level. Her six year old sister is following along with bits of it, she is only listening in and is on a mixed Kinder/1st grade level. We have had a bit of an usual mixed bag with this curriculum as it arrived the day before we lurched off to Georgia for a week and school was present but unusual for us in the days we were away from home and then returning with sick days in between. So while we were not routine with the material, we did get a good toe in the water and I'm liking what I'm seeing so far.
I love the quality of the materials. In the last year, I have bought some language arts curriculum that was not from a big name publisher, and while I was skeptical at first I learned that heavy duty paper and coloring duplex printing can amaze me and I find that to be equally true with the materials that I received from Kid Niche. We have not been completing a lesson with each time we meet with the materials and in the review period we have come to Lesson 17 discussing Jesus' baptism. My materials includes 36 lessons (72 pages) with Part 1 of Weave Your Word in Me. It is my understanding that there is, or will be a Part 2 which will include lessons 37-80! I can easily see how someone could go at an easy pace and make Part 1 last a school year, or step it up and complete both parts in one full year if it was a large study focus.
Weave Your Word in Me Part 1: 36 Bible Lessons for Tweens Woven Within the Lord's Prayer

by Susan Case Bonner
Series: , #1


ISBN:
9780990462675
Genres:
Study
,
Educational Resources
Published by
Kid Niche Christian Books
on August 2017
Pages:
72
Format:
loose paper
Source:
Homeschool Review Crew
Buy from Publisher
36 Bible Lessons on learning the Bible and the Lord's Prayer aimed toward 4-6th grade level students, this a physical product that consists of 72 full-color illustrated pages that come pre hole-punched for a 3 ring notebook binder.
Using the materials:
I have used other Bible study materials that are all black and white and we get lost in the words on the page. We have enough text in the Bible that I want to focus on that I do not want to get lost in the excess of words in a curriculum as well. Weave Your Word in Me is vibrant and contains interesting and appropriate clip art and images that keeps the studying mind alert and on key to a focus. Nothing mundane here.
We have found that My Whole Self Before You (a rhythmical prayer modeled after the Lord's Prayer and the key to Weave Your Word in Me) is a great addition to our Memory Period materials. While I do teach my children the full Lord's Prayer, we can break it down to digestive understandable bits with the tool of using the verse of My Whole Self Before You.  The supplies couldn't be more simple and available (Bible, writing utensil, and a dictionary). With our studies we've varied things a bit with using resources such as the Harper Collins Bible Dictionary, my college dictionary, and my Scott Hahn Catholic Bible Dictionary.
Through out the study, the images were perfectly and obviously carefully chosen. They keep the study a beautiful thing reflective on the message within and not a cheesy clip art frenzy that often occurs with materials these days. On each page through the study, a segment of the verses from My Whole Self Before You is highlighted lengthwise on the middle margin. It makes it available, standing out, just asking to be read, practiced and mastered to memory.
The fill in the blanks are always coming up to be an appropriate length and though it may seem simplistic this excites me as a participant and an instructor to not lose a lack of the page and keep it full in the end after research and questions have been answered. As I mentioned, there have been many resources we have tried in the past that are so verbose that we get lost in the author's perspective. But what I love about Weave Your Word in Me is that is goes back to the Bible. It is about the Bible and not the author's opinion or doxology. This is all about a method of tools to learn what God is teaching us in a manner that is friendly to the learner and helps to get the task accomplished.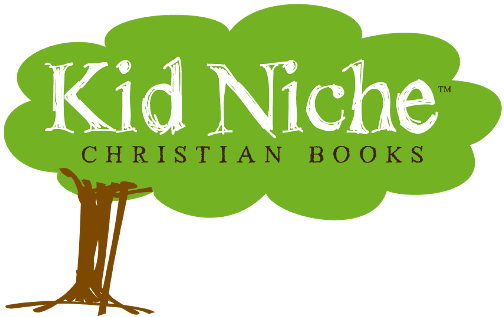 Social Media Links for Kid Niche Christian Books:
Facebook:  https://www.facebook.com/susancasebonner/
Twitter:  https://www.twitter.com/susancasebonner @susancasebonner
Pinterest:  https://www.pinterest.com/susancasebonner
 #hsreviews #tweensbiblestudy #prayer #biblecurriculum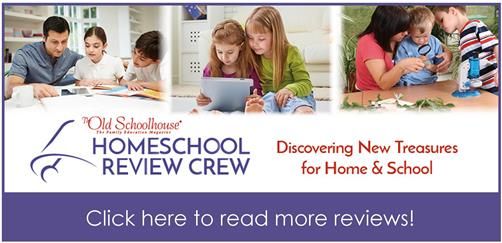 Related Posts